Aziz Ansari Takes Comedy Show Modern Romance on the Road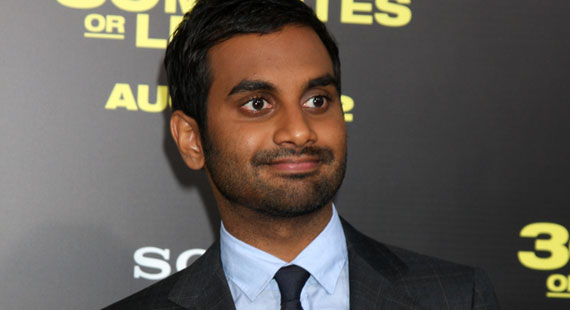 Helga Esteb | Shutterstock
"Parks and Recreation" star and stand up comedian Aziz Ansari has just revealed plans for an upcoming tour.
The Modern Romance tour kicks off on March 7th in South Bend, Indiana, and will see Ansari make stops in Atlanta, Hollywood, Portland, Seattle, San Francisco, Austin, and Nashville, among other places, before wrapping up on May 21st in Chicago.
A disclaimer on Ansari's official website promises more dates:
"NOTE: If you don't see your city, I'll tour more later in the year. This includes NY, Philly, and DC I promise."
Ansari took a somewhat unusual approach to releasing tickets to the tour. Rather than announcing the tour and putting tickets on sale a few days later, he announced the shows and put tickets on sale via Twitter at about 9pm. Wednesday.
The reason, Ansari said on his Twitter feed, was to try and give fans a chance at the best tickets before the big ticket reselling companies like StubHub snapped them up for selling at a premium.
Announced dates late so ppl could beat the "ticket resellers" who jack up prices. Go b4 they snatch em tomorrow: http://t.co/A7vwYbkTYP

— Aziz Ansari (@azizansari) February 6, 2014
Besides the upcoming tour, Ansari has been working on a new book about romance. He tweeted last month that he will be hosting focus groups in various cities as part of his research, so if you fancy pouring out your heart to Aziz Ansari about your personal, romantic and relationship troubles, be sure to get involved.
Ansari is most famous for his role in the Emmy-nominated NBC series "Parks and Recreation", in which he co-stars opposite Amy Poehler. The series received its first Emmy nomination in 2011 for Outstanding Comedy Series.
Around the Web