Ben Folds Orchestral Experience Takes to the Road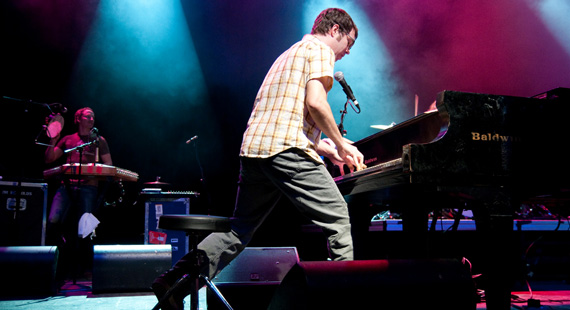 3 song photography | Shutterstock
Ben Folds is packing up the horns and violins as he's set to take the orchestra on the road with him this summer as part of his Orchestral Experience tour. This tour doesn't stop till it hits Antarctica.
According to a press release, the shows will feature "high-energy performances of his new piano concerto, along with orchestral arrangements of many of his pop hits."
The first leg of the trek is set to kick off with a three night stand at Nashville's Schermerhorn Symphony Center, and will see the second coming of Elton John make stops in Dallas, San Francisco, Atlanta, Kansas City and Houston, before wrapping up in Pittsburg on June 17th. After that, Folds will head for European shores, with stops in Berlin, London, Dublin and Glasgow, among others, before returning to the US for shows in Canandaigua, New York; Park City, Utah; and a two night stand in Los Angeles, ending September 8th.
Obviously, only artists with particularly esteemed musical CVs are allowed to perform with orchestras. Luckily, Folds is one such artist. Folds was initially famous for being the frontman of Ben Folds Five before going on to have a successful solo career. He also acted as a celebrity judge on NBC's "The Sing Off," and serves on the board of the Nashville Symphony.
For over ten years, Folds has performed with some of the world's most revered orchestras, including record-breaking sell-out Australian symphonic shows, sold out shows at the Kennedy Center in Washington, D.C. with the National Symphony Orchestra, and at the Boston Pops.
In the year of our apocalypse, aka 2012, Folds was commissioned to compose his first piano concerto. Folds is also a member of the distinguished Artist Committee for Americans For The Arts, and is also an outspoken advocate for music therapy and music education.
Around the Web