Billy Joel Fleshes Out 2014 Concert Tour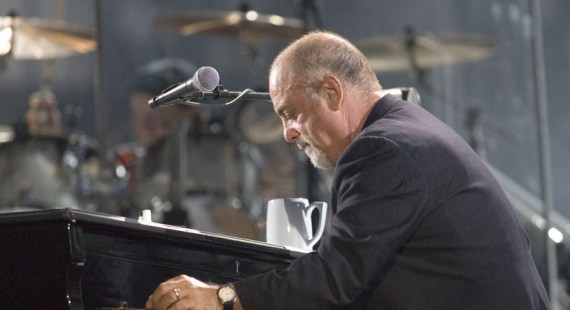 Anthony Correia / Shutterstock
After recently announcing a series of hometown residency shows, Billy Joel has now filled up some of the rest of the year with a string of tour dates across North America.
Just last month, Joel announced that he would be performing a series of concerts at Madison Square Garden, a residency at the New York venue without an expiration date – according to the Piano Man himself, as long as there's demand he'll keep playing. The new string of concerts kick off with a show tonight (1/17) in Tampa, Florida and will hit everywhere from Detroit and Nashville to Cleveland and Las Vegas, before tentatively wrapping up on July 18th with a show at Chicago's historic Wrigley Field.
The North American tour dates are spread out enough that Joel will be able to squeeze in the monthly Garden shows, which start in March, as well as giving the man some probably much-needed rest as he plays hopscotch across the country.
Among the concerts is a date at Chicago's Wrigley Field on July 18th, which marks the second time Joel has headlined a show there. According to the Chicago Tribune,this makes Joel the only artist to perform two headlining concerts at the legendary stadium. He previously played there in 2009 as part of his co-headlining tour with friend and regular accompanying tour mate Elton John.
Billy Joel has sold more than 150 million albums, but has not released any new studio full length pop albums since River of Dreams way back when in 1993. The pianist did, however, release an album of classical compositions in 2001, Fantasies & Delusions.
Joel has also won six Grammy Awards and he's been inducted into both the Rock and Roll Hall of Fame and the Songwriters Hall of Fame. Not a bad resume.
Around the Web