Chris Robinson Brotherhood Take 'Phosphorescent Harvest' On Tour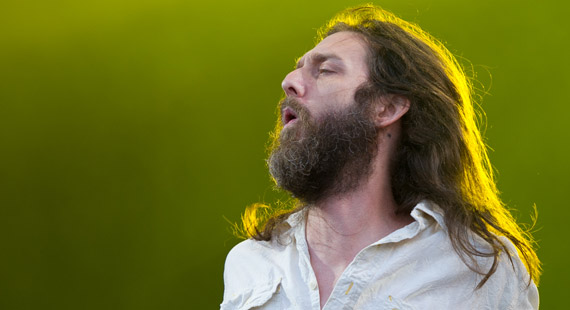 Mark Runyon | ConcertTour.org
The Black Crowes frontman (Chris Robinson) is set to release his third Chris Robinson Brotherhood studio effort on April 29th of this year, with a tour to begin on the same day and continue through to May.
The tour itself kicks off with a three night stand in San Rafael, California, on April 29th, the same day the band's newest record, Phosphorescent Heaven, is due for release. After that, the band will head to a number of places, including Portland, Seattle, Denver and finally, Pioneertown in California, where things will end (the tour, not things generally) on May 24th.
Before Chris Robinson Brotherhood begins its trek through several western states, however, the band will play Wanee Festival in Live Oak, Florida, and Sweetwater 420 Festival in Atlanta.  Gigs in between include North Carolina areas Winston-Salem on April 18th and Wilmington on April 19th.
"The best perspective I have on what's going on in my life – good and bad – is what comes out in the songs," Chris Robinson said.  "As you move on in time, you get older, you have relationships.  Some of them are good, some fail.  Friends.  Drugs.  Death.  People come, people go.  Songwriting is a completely different emotional response to your life and to what it means, to in some poetic nature, put it out there."
Robinson has released two previous Brotherhood albums: Big Moon Ritual and The Magic Door, both in 2012. He found time for them in between tours with the Black Crowes, who appeared last summer with the Tedeschi Trucks Band. Both the Brotherhood and Tedeschi Trucks are set to appear in 2014 at the annual Mountain Jam Festival.
Good luck, Chris Robinson and co. (Adam MacDougall, George Sluppick and Mark Dutton) – looks like you've got a busy 2014 ahead of you.
Around the Web