Coffee For Stories: Interview with Jon Burnell From Kolo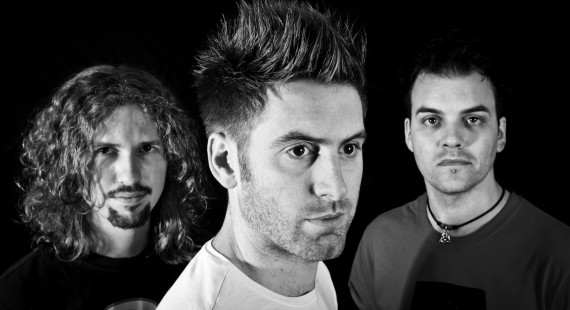 kolo-band.com
Starting all the way back in 2005, KOLO has done their time in the uncertain abyss of the music industry. Line up changes, highs and lows behind them, 2014 sees them (finally) emerge with their debut album Do You Want To Rule The World?, a confident wall of indie pop noise, plus a string of dates across the UK to promote it.
The band have now relocated permanently to London, but it's the time done back in the parochial places of littler England that have molded their sound most. "I used to work at an Independent Record Store," says Jon the frontman. "It was one of those typical really independent ones, a tiny shop with loads of really interesting characters came in. I'd ply them with coffee and they would tell me their crazy stories and a lot of the time some really weird tales and phrases would come up."
"Then I started writing songs about them. It was three straight years of people telling me their tales and me then converting that into song writing. When I say characters I mean characters. Some of them were homeless or a little crazy. Great lyrical content for songs. Very interesting put it that way."
When it comes down to the release of their recent album Do You Want To Rule The World? (Out Now) I'm told the reception was a good one. Two launch events were held, one in their spiritual south-western home of Exeter and the other at slightly more showbizzy venue of The Borderline in London.
"I think when we first started out I wanted to have loads of different songs on an album or a live set, but then I realized that's not how you do it really. Well you can do it how you want but I ended up wanting a specific sound. There's one song called 'Castro' that is probably the best example of the sound we're aiming for at the moment, which is…" he says, "Big sounding indie rock really! Uplifting, soft, melodic pop rock. That's us — pop rock!
As for some of the best bits of being in the band, he lists recording at Music City in Nashville as one of the pinnacles and describes it as a "dream come true". But the group have done more than record Stateside, having toured the country a few years previous. "We played New York, Chicago, Washington… all the great American cities. Three months of that was an absolute highlight without a doubt."
Even higher on their list of achievements though is their time spent supporting American rock band 3 Doors Down when they came over to the UK. "They heard one of our demos – this is about five years ago now – and they invited us out to the States to record an EP with them, touring with them as we did it. They said they were playing back in the UK and invited us to support. Obviously we grabbed it with both hands. It was really by chance through a mutual friend. Then a few years later when we were ready to record the album Chris from the band offered us a chance to record it at his place over there."
Kolo are performing at BBC Introducing Devon, on the 14th of June, The Fleece in Bristol on the 15th plus a string of other dates here. Their debut album Do You Want To Rule The World? is out now.
Want to find out more about Kolo? Keep up with them on Facebook, Twitter and SoundCloud.
Around the Web