Death Cab, Jack Johnson Heading to Beantown for Boston Calling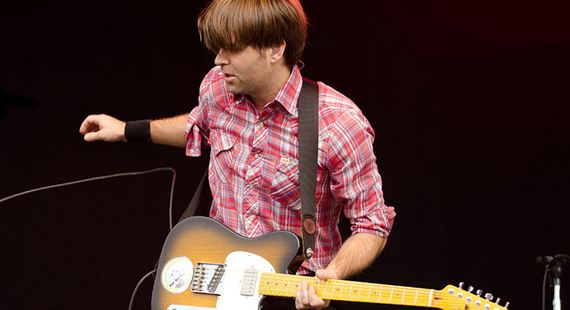 Mark Runyon | ConcertTour.org
After a great start, last year's inaugural Boston Calling festival is set to return this year with headliners Jack Johnson, Death Cab For Cutie and Modest Mouse. The festival is set for Memorial Day weekend (May 23th-25th) in Boston's City Hall Plaza.
Other notable acts on the bill include Bastille, Tegan & Sara, Brand New and Edward Sharpe and the Magnetic Zeros. Each day, the festival will take place across two alternating stages, so there will be no overlapping sets and attendees can catch every single act if their musical hearts so desire.
Boston Calling was held on two separate weekends last year, in May and September. The festival is curated by The National's Aaron Dessner, in collaboration with Crash Line Productions and Bowery Boston.
"I was thrilled to curate the line-up for the second year in a row," says Dessner in a press release. "Having performed at Boston Calling in May 2013, I can say from experience that playing the festival is electric and we couldn't be happier with the amazing group of artists who will perform at Boston Calling this year."
 In addition to the more established acts, two local bands from the city will perform: TigermanWOAH! and Magic Man.
Speaking about the inclusion of smaller acts, Dessner added, "We knew that we couldn't just book what was popular or on the radio. There had to be music that people might not have heard of yet. I've always liked that about festivals, being able to discover new bands, and I think we pulled that off with the first one.
"We were so thrilled with how last year went, and we're ready for another one," says Brian Appel, who co founded the festival with Miike Snow in collaboration with the people at Bowery Boston.
Well, Brian Appel is ready, Boston. Are you ready?
Around the Web