The Evolution of No Doubt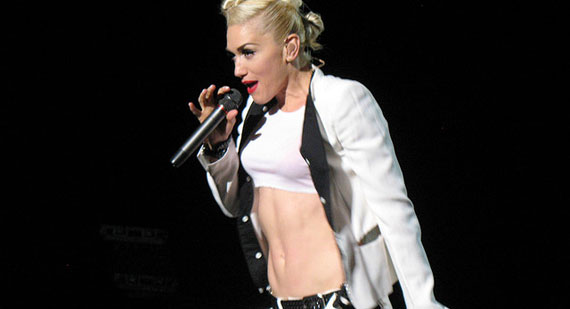 When No Doubt formed in 1987, they aimed to create a sound that captured both the emerging ska and punk scenes rampant at the time. Even as these movements were largely nostalgic and revivalist in nature, lead singer Gwen Stefani's vocals fit the bill – and the group's shared love for ska/punk combiners Madness made the pursuit a sensible one. Stefani's vocals have always bordered on both angelic innocence and raucous mayhem in the vein of riot grrrl, a rock genre popularized in the early '90s but deeply influenced by female-fronted punk groups of the late '70s and early '80s, many of these groups influences on No Doubt. They began as a group that aimed to combine ska-punk influences like Madness with new-wave and pop aesthetics, where infectiousness and accessibility would remain priorities despite expanding music styles and aggressive deliveries. As they have evolved throughout the years into an arena-sized article, it's interesting to look at their
The famous "Just a Girl" off their 1992 self-titled debut is one of the crunchiest, punk-laden efforts on an album otherwise influenced by '80s synth-laden new-wave and quirkier incarnations. For instance, "Sad for Me" is an odd Gypsy-style piano ballad with playful woodwinds reminding of a Boy George song. Meanwhile, the perky lounge-style acoustics and cathedral-ready organs of "Sometimes" mixes tropical marimba-pop with organ-tinged soul. They're stylistically interesting efforts, and largely worthwhile, but it shows how stylistically disorganized No Doubt's self-titled debut was. Some tracks were a preview of things to come, though. The superbly infectious "Get on the Ball" makes fans of Madness smile, with its slick ska-infused organs and guitars. With explosive brass complementing Stefani's vocals, it's a stunning R&B revivalist effort that remains one of the band's catchiest efforts. The production is relatively polished for a debut, but the polish and stylistic decisiveness of future No Doubt releases was yet to come.
After No Doubt's debut was neither critically nor commercially successful, major label Interscope pulled back their support. No Doubt answered in 1995 with their follow-up, The Beacon Street Collective. They took the three years between albums to reflect on the highs and lows of their debut, and produced a sound largely consistent in wonderfully quick-paced ska-punk. The jubilant and panting "Total Hate '95" features a party-ready duet, with clamoring percussion reflecting bursts of brass that shift in tempo and ferocity though. When the track takes a reggae-tinged turn, both vocally and musically, just before the two-minute mark, it's apparent that No Doubt is now able to cohesively integrate musical influences without sounding indecisive. The predominance of new-wave and synth-rock are much more muted with The Beacon Street Collective, even as the synth-rock would return later with recent efforts like 2012's Push and Shove, and synth-charged tracks like "Looking Hot".
However, before their recent synth-rock resurgence, No Doubt were at their peak of maturity. With 2000's excellent Return of Saturn, the group began their ascent into breathtaking alt-rock with an emotional grasp. The high-energy appeal of their ska influences was not as apparent, and on efforts like the beautiful string-tinged "Simple Kind of Life" they were completely absent. It didn't stop anything in terms of success though; it actually showed No Doubt could gravitate from their expected sound, and also rely on a relatively straightforward genre instead of unconventional infusions. Lyrically, it was also Stefani's strongest, touching on aspects like troubled relationships and bittersweet romance. It may not have been as instantaneously fun as past releases, but it was their biggest artistic achievement. Many critics maintain that it is their best, and for good reason.
Only a few months after the release of Return to Saturn, Stefani's image was propelled by appearances on Moby's remix of "South Side" and the Eve duet "Let Me Blow Your Mind". It was apt timing to shed a spotlight on the group, as Rock Steady was released just a year later. Recent infusions of hip-hop and dance into their rock and ska-tinged sound helped make singles like "Hella Good" and Hey Baby" big radio successes. With a plethora of guest producers, Rock Steady represented the band's most diverse range of styles. The variety continued on their most recent album, Push and Shove. Even nearly three decades after their formation, No Doubt continues to successfully innovate and maintain their sound's radio appeal. It's clear they aren't going anywhere soon, even if they continue to stay at their one-album-every-ten-years rate. Audiences may have to wait, but they won't be disappointed.
Around the Web