Former 'Idol' Phillip Phillips Takes a Canadian Swing in March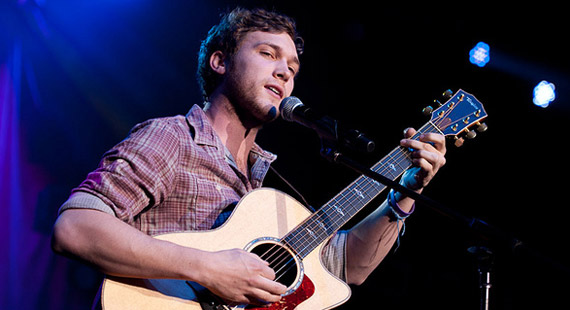 Mark Runyon | ConcertTour.org
"American Idol" series 11 winner and novelty-named man Phillip Phillips has just announced his first solo headlining tour north of the border.
Due to kick off on March 8th in Halifax, Nova Scotia, the "World from the Side of the Moon" tour will see the former Idol star make stops in Montreal and Toronto among other places, before wrapping up with a show in Vancouver on March 28th.
Phillips recently spoke about being able to bring his own music to the live arena, saying, "At first it was terrifying to share all my songs, but now we're at the point where the crowd's singing along—even to the ones that aren't the singles—which is amazing to see. We just go out there and jam out and try to make it different and exciting, instead of playing the songs exactly how they sound on the album. It's all about real musicians playing real music that we're passionate about and just having a good time, and hopefully we're giving the crowd a good time too."
"The response off the first album, it's been a year and it's over platinum, it's pretty crazy. I feel very fortunate. I've gotten to tour with Matchbox Twenty earlier this year, which was awesome," he recently told Walmart Soundcheck.
He continued, "And then I went on tour with John Mayer in the summer and now in the winter. He's a great guy, the whole crew is awesome. The shows have been amazing, the crowds have been very responsive. I feel very fortunate."
If you ever thought being in possession of a ridiculous comedy name would render your career impossible, think again. Phillip Phillips debut single "Home," released after his "American Idol" win, became the best selling of all coronation songs in the show's brief but revered history, earning 4x times Platinum certification.
Around the Web