Ingrid Michaelson Unveils 26-Date Lights Out Tour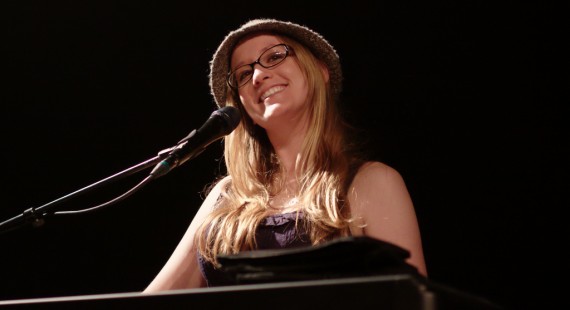 Indie pop singer songwriter Ingrid Michaelson has revealed that she's due to embark on a 26 date tour in support of her upcoming album, Lights Out.
Announcing the tour via Instagram, Michaelson said,
"Those of you on the mailing list already got the password this morning. Now I'm giving everyone the chance to get pre sale tix before the evil scalpers do! Password – lightsout (all one word, all lower case). If they sell out, the rest of the tix are released FRI and SAT!"
Umm…is she in high enough demand to make the evil scalpers take notice?
The tour itself is scheduled for lift off on April 21st with a show in Montreal, and will see Michaelson make stops in Toronto, Chicago, Denver, Seattle, Portland, Los Angeles, Dallas, Houston, Nashville and New York, among other places, before wrapping up on June 2nd with a show at Boston's House of Blues.
Lights Out will be the sixth studio full length album by Ingrid Michaelson and is scheduled for release on April 14th. The first single from the record, released earlier this week, is called "Girls Chase Boys" and in the singer's own words, "started out as a break up song but took on a deeper meaning as I continued writing. More than just being about my experience, its focus shifted to include the idea that, no matter who or how we love, we are all the same. The video takes that idea one step further, and attempts to turn stereotypical gender roles on their head. Girls don't exclusively chase boys. We all know this. We all chase each other and in the end we are all chasing after the same thing: love."
The song's accompanying music video is a gender-bending homage to Robert Palmer's 1988 video for "Simply Irresistible."
Michaelson's last album, Human Again, was released in 2012, and peaked in the top 10 in the Billboard Top 200.
Around the Web