iTunes Brings Coldplay, Keith Urban, Imagine Dragons to SXSW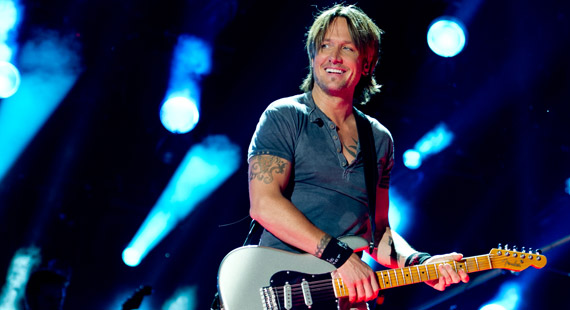 Mark Runyon | ConcertTour.org
Apple is bringing the iTunes Festival to the South-by-Southwest (SXSW) festival this year.
Running five nights, from March 11th to March 15th, 2014 at ACL Live at the Moody Theatre, the current lineup includes Coldplay, Imagine Dragons, Pitbull, Keith Urban, and ZEDD, with more yet to be announced. If these five are anything to go by, the remainder of acts will be similarly massive, but suitably different. (Is anyone else thinking Outkast, because I am thinking Outkast.)
"The iTunes Festival in London has become an incredible way for Apple to share its love of music with our customers," said Eddy Cue, Apple's senior vice president of Internet Software and Services in a statement. "We're excited about the incredible lineup of artists performing and SXSW is the perfect place to debut the first iTunes Festival in the US."
Back in September, in addition to the material up for sale on iTunes, the London version of the festival received its very own channel on Apple TV, allowing remote fans to enjoy the shindig from the comfort of their own home. Apparently, this will also be an option for those who can't make it to Austin for the party.
All five nights of the iTunes Festival will be available to enjoy for free as a live and on-demand stream via the iTunes Store on iPhone, iPad, iPod touch, Mac or PC (or should that be iPC?) Performances can also be seen in the iTunes Festival app on any iOS device.
According to SXSW's website, those who are already registered for the music portion of SXSW will be able to enter a draw in an attempt to win tickets to the iTunes Festival shows.
At the iTunes Festival in London over 400 artists have performed in front of more than 430,000 fans and tens of millions more online.
Around the Web