Killers, Black Keys, Jack Johnson Head to the Beach for Hangout Fest 2014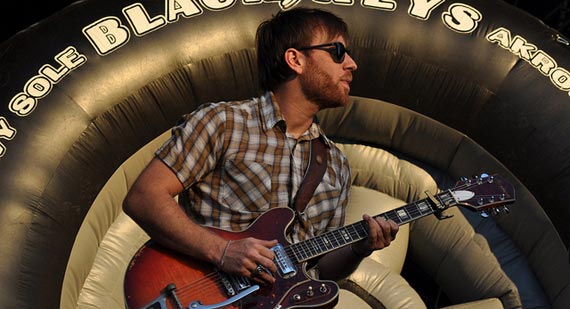 Mark Runyon | ConcertTour.org
In the long line of festivals Outkast are due to headline this year comes yet another announcement from the duo (as is quickly becoming 2014 tradition.) The pair are now due to headline Gulf Shores, Alabama's Hangout Festival, which takes place May 16th – 18th. The pair will be sharing the stage with the Black Keys, the Killers, Jack Johnson, Queens of the Stone Age, Pretty Lights, the Flaming Lips, the Avett Brothers, Modest Mouse and many more. At present, 65 of over 75 acts have been confirmed, with the remaining acts set to be revealed in coming weeks, so watch this space. In the meantime, watch this specific space right now.
Hitting the cyberworld just days after announcing that they will be playing their first shows in over a decade, including Coachella, Delaware's Firefly Festival, Governors Ball and Georgia's Counterpoint Festival, the Hangout announcement marks the pair's fifth date in a promised 40-date festival run. In other words, people better get used to hearing headlining announcements about Outkast, or get out of the kitchen, as that old proverb goes.
Hip-hop loving Hangout attendees can also look forward to seeing Wiz Khalifa, Le1f, emerging Chicagoan Chance the Rapper, and Childish Gambino, who is set to recreate his "3005" video on the festival's ferris wheel.
Also included in the 75 band lineup are The Flaming Lips, Amos Lee, Bastille, Capital Cities, Childish Gambino, Conor Oberst, Fitz and the Tantrums, Ingrid Michaelson, Portugal The Man, Tegan and Sara, Trombone Shorty & Orleans Avenue, Wiz Khalifa, Zedd, Pretty Lights and STS9.
Also set to feature at this year's Hangout fest will be a beachside wedding chapel, which sounds, frankly, risky, but if you're sure, then go for it.
Around the Web