The Legacy of Van Morrison's Astral Weeks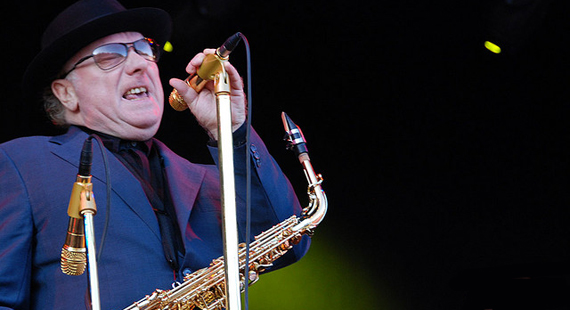 Astral Weeks comes up whenever the routine discussion of "The Best Albums of All Time" takes place, a rare feat for an album whose stylistic classification is so blurry. Not that the lack of a labeled genre matters, though. Van Morrison concocts a fleeting sound comprised of folk, jazz, blues, and classical music, presented with some of the most breathtaking vocal recordings in the history of modern music. That it does not confine itself to one style in particular is part of its awe-inspiring beauty. With twangy rhythmic acoustics, playful woodwinds, and finger-plucked progressions of sereneness and tranquility, Astral Weeks presents a dreamy soundscape that sounds otherworldly and escapist in its own beauty, like an untouched pasture of waving greens amidst a bustling city. This is what the album felt like upon its release in 1968, when a plethora of quality music was coming out – but few quite as imaginative and idiosyncratic as Astral Weeks. It's also one of those rare albums that seems to get better with age; Van Morrison's sound on Astral Weeks is as timeless as it is enchanting and magical.
The artistic success of Van Morrison and consummate genius that is Astral Weeks was relatively unforeseen, as his 1967 debut Blowin' Your Mind! was middling in comparison. Opening hit "Brown Eyed Girl" provided useful recognition, but the sprawling talents displayed on Astral Weeks weren't even touched on. Van Morrison began having quarrels with the label they released their debut on that year; they tried to force Van Morrison into a more pop-oriented direction, while he wanted to tread more ambitious waters. The label's new founder even attempted to have him deported. Van Morrison countered by marrying his American girlfriend, and continued his career from there, playing in Boston coffee ships to help pay the bills. Warner Bros. had no issues with Van Morrison exploring a different direction, and signed him. They reaped the benefits; Astral Weeks, Moondance, and His Band and the Street Choir were all released on Warner Bros. The first of the legendary trio was recorded in New York during the autumn months of '68, a perfectly suitable time considering the album's frequent appearance on autumnal playlists. Credit its breezy, spontaneous sound for the phenomenon, as well as the strong cast of jazz-trained musicians in the studio. Helmed by bassist Richard Davis, the musicians were flawless, and Davis "provided the greatest bass ever heard on a rock album" according to Greil Marcus' The Rolling Stone Illustrated History of Rock and Roll.
The songs throughout Astral Weeks tout a very strong lyrical-musical bond. Often the words and music converge cohesively, like on the stunning ballad "Beside You". "You breathe in, you breathe out, and you're high on your high-flying cloud, wrapped in your magic shroud as ecstasy surrounds you," Van Morrison sings, as fluttering acoustics and woodwinds echo the euphoric bliss. The rhythm section, led by the aforementioned Richard Davis, was just as effective. The bustling jazz-inspired percussion and stand-up bass featured on "The Way Young Lovers Do" provide an apt backbone for the song's flexibilities, which feature strings and brass over Van Morrison's highly emotive delivery. It's one of the most colorful efforts on the album, where lush efforts like "Ballerina" and "Cyprus Avenue" rely more on trickling keys, acoustic backing, and Van Morrison's outstanding vocal range. The haunting woodwind lead on closer "Slim Slow Slider", and the perky upright bass inflections, close the album with an aptly majestic tone. The lyrics can often go overlooked since the music is so stunning, but they shouldn't be missed; Astral Weeks is one of the most lyrically engaging albums of all time, in addition to being one of the best. Although its stylistic label remains vague, its place among the greatest releases of all time is not.
Around the Web