Mastodon Hits the Road in April with Gojira, Kvelertak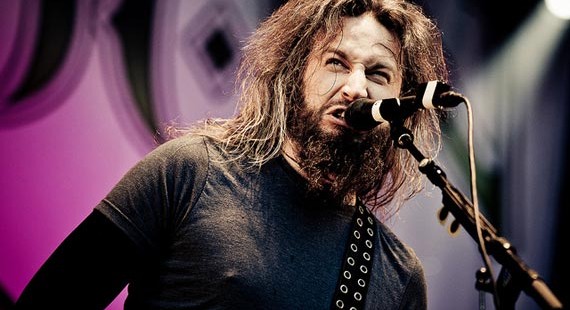 Mastodon, Gojira and Kvelertak have joined forces to embark on a massive metal tour set to take place across April and May.
The 13 city tour kicks off on April 29th, and will see the trio of metal giants make stops in Portland, Los Angeles, Las Vegas, Chicago, New York, Boston and Philadelphia, among other places, before wrapping up in Columbus, Ohio on May 18th for Rock on the Range.
Gojira are still touring in support of 2012's L'Enfant Sauvage, while Kvelertak are riding on the success of their most recent studio effort, Meir, released via Roadrunner Records in 2013.
Metal heavyweights Mastodon are currently working on the follow-up to their 2011 album The Hunter, which entered the Billboard Top 200 Album chart in the Top 10 and found its way onto several Year End/Best Of critics' lists, including those compiled by Rolling Stone, Spin, Revolver, Decibel and many more.
"Every Mastodon record seems to have a different flavor," Mastodon guitarist Bill Kelliher said in a recent interview. "We don't want to keep on releasing the same record over and over again. We've got to surprise our fans; we're always moving and growing."
Speaking to Artistdirect, bassist and singer Troy Sanders added "As always, nothing was really pre-determined and spoken of beforehand, like, 'Okay guys, we need to write a lot of long epic songs and a lot of short sweet songs. We need to have a couple of slow ones.' Nothing like that was predetermined verbally amongst the four of us. We go in there and we kind of pick up on whatever comes through Brent [Hinds] and Bill's [Kelliher] fingers and their guitars and build and build. I guess it's going to be more of a continuation of where we left off with The Hunter. Hopefully, it's just a collection of good Mastodon rock 'n' roll songs. That's where it's headed."
Around the Web