Melissa Etheridge Cans the Band for Brief Solo Tour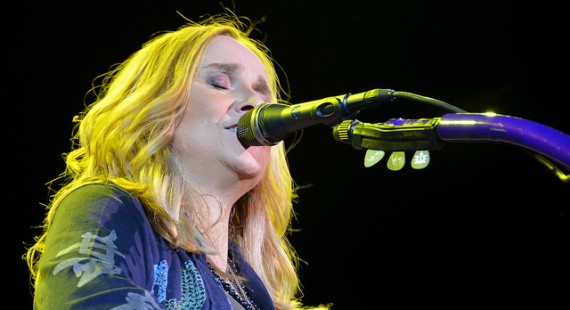 Melissa Etheridge has just announced that, in between rallying for the rights of the underdog and playing with a band, she's planning a mini tour that will see her flying solo for a two weeks in April.
The This is ME Solo tour is scheduled to kick off on April 15th at Nashville's Schermerhorn Symphony Center and will see Etheridge make stops in Charleston, West Virginia, Greenville, South Carolina, Richmond, Kentucky, Hershey, Pennsylvania, Northampton, Massachusetts, Ridgefield, Connecticut, Bethlehem, Pennsylvania, and Westbury, New York, where the fun wraps up on April 27th.
"I enjoy doing the solo shows not only to get ready for a new album, but I also love to dive into my catalog of songs and bring a new freshness to my older material," Ethridge says in a press release. "It is such an intimate experience with the audience, and it is truly one of my favorite ways to perform."
Etheridge has what can only be described as a 'formidable' musical resume. Her 1993 album Yes I Am, which featured the hit "Come to My Window," was certified six times platinum. Overall, she's had six gold and platinum albums among the 12 studio albums she has released since 1988. She's also released three live albums and a compilation record.
At last count, Etheridge has had eight Top 20 songs, the most recent of which was "Just Stand Up" in 2008.
Etheridge's last full length album, 4th Street Feeling, was released back in September 2012.
She's also been nominated for 15 Grammy Awards and has won two – both for Best Rock Female Vocal Performance, in 1993 and 1995 and if that wasn't enough, she's also laid her hands on a movie award, winning the Academy Award for Best Original Song in 2007 for "I Need to Wake Up," from the Al Gore global-warming documentary An Inconvenient Truth.
Around the Web