The National, Modest Mouse, Violent Femmes Highlight 2014 Shaky Knees Festival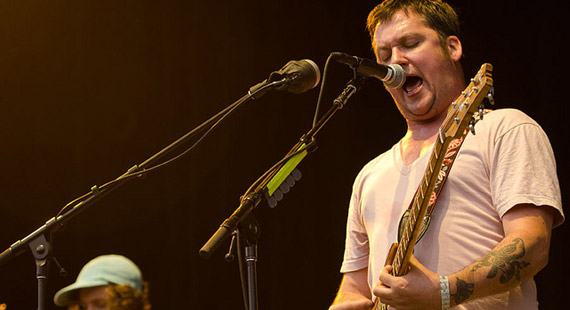 Mark Runyon | ConcertTour.org
Atlanta's own Shaky Knees Festival is set to return this year and announced its 2014 lineup on Wednesday as well as its new location.
The festival, which is in its second year and takes place across three days, is due to take place across four stages in Atlantic Station, starting on Friday May 9th and ending on Sunday, May 11th.
The lineup includes The National, Modest Mouse, and a third headliner as yet to be announced. (Let's be honest here – is anyone else thinking that this would be an awfully perfectly sized slot for, say, Outkast? Hmm? Hmmm? Am I right? Tell me I'm not right.)
Also playing are Spoon, Edward Sharpe and the Magnetic Zeros, Local Natives, The Gaslight Anthem, Conor Oberst, Iron and Wine, Cage the Elephant, Portugal. the Man, Cold War Kids, Jenny Lewis, Dropkick Murphys, Iron and Wine, Dawes, Foals, Deer Tick, The Hold Steady, and Tokyo Police Club.
Other notable acts include the Violent Femmes, Jason Isbell, Lord Huron, Band of Skulls, Blitzen Trapper, White Denim, Wild Belle, Charles Bradley and His Extraordinaires, Man Man, Langhorne Slim, Mason Jennings, The Whigs, Houndmouth, The Lone Bellow, The Devil Makes Three, Kopecky Family Band, Trampled By Turtles, and Bright Light Social Hour.
Atlanta's Shaky Knees festival celebrated its inaugural year in 2013 at the Historic Fourth Ward Park and Masquerade Music Park on May 4th-5th, 2013. Despite its youth, the festival featured performances from The Lumineers, Band of Horses, Drive By Truckers, Jim James Band, Gary Clark Jr., Dr. Dog, Delta Spirit, Kurt Vile & The Violators, Vintage Trouble and Robert Ellis, among others.
Around the Web