Neon Trees Light Up Tour Circuit This Summer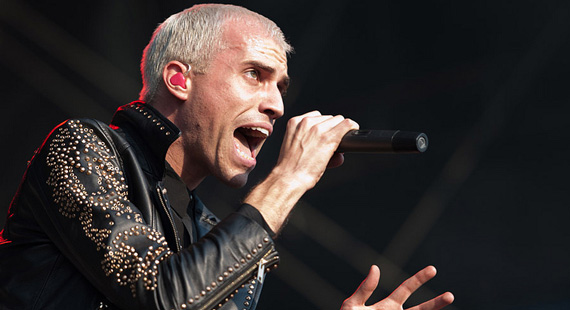 Mark Runyon | ConcertTour.org
Neon Trees have fueled up the tour bus to embark on a concert trek this summer in support of their upcoming album, Pop Psychology.
The not-so-mini-trek is due to kick off on May 12th in Nashville, and will see the Utah-based band make stops in Atlantic City, Atlanta, Orlando, Dallas, Los Angeles, Denver, Detroit, New York and Baltimore, among other locales, before wrapping up the fun in Washington, D.C. on July 13th.
The band, which is comprised of singer Tyler Glenn, guitarist Chris Allen, drummer Elaine Bradley and bassist Branden Campbell, are set to release their third studio full-length, Pop Psychology, on April 22nd.
Speaking about the album with Press-Enterprise, Glenn said "I think everything about this record, it's definitely emotional; it's definitely completely from my mind. I think we set out to make an album that's a pop record but that has a lot of weight to it."
When speaking about the band's lead single "Sleeping with a friend," Glenn said, "I think there's a real danger to maybe take it to the next level with someone that you're friends with and I think that's something people can identify with more often than they'd like to admit," continued Glenn, adding, "This song, I think it's a sexy song, but it's the sexy song that I would know how to write because I'm not the dude in the middle of the group, grinding. I'm more of the dude on the wall, checking everybody out…The production is definitely the biggest we've done. I think it's really rhythmic and really fresh and fun."
Neon Trees' last album, Picture Show, was released in April 2012, and spawned mega hit "Everybody Talks", which peaked at no. 6 on the Billboard 200, reaching the top 20 of a grand total of 7 other major charts on Billboard. That, ladies and gentlemen, is the definition of 'genre-defying.'
Around the Web