OneRepublic Reboots Its Tour with The Script for 2014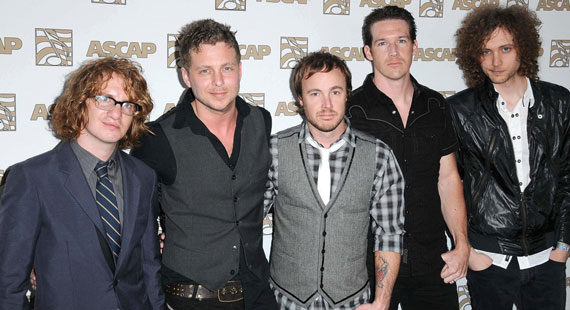 s_bukley | Shutterstock
Having sold out their first round of tour dates in record time, OneRepublic have announced additional dates for the summer in support of their last album, Native.
Now, the tour has an addition of 27 healthy looking new dates, and kicks off on May 28th with a two night stand in Denver and will see the band make stops in San Diego, Los Angeles, Chicago, Detroit, Boston, Atlanta and Houston, among other places, before wrapping up on August 28th in Tulsa, Oklahoma.
"We always knew we were going to go out again in the summer, we just didn't know in what capacity or how big or whatever," frontman Ryan Tedder told Billboard. "To test the waters, we picked mostly the major markets for the June tour, and it blew out so quickly in so many of the cities that… we were just kind of stupefied. It's always been a slow-growth process with this band; everything about this band is the tortoise. We're not the hare. We've always been the tortoise. That's what this tour is."
Got that OneRepublic fans? The tour is the tortoise. (Now try saying that really fast, five times.)
For the vast majority of the tour, the band will be joined by both The Script and American Authors, two acts that, like OneRepublic, have made careers by trapping the sentiment of pure epic-ness in the classic three minute pop song.
"Between American Authors, the Script and OneRepublic, what we've discovered in the last few years is we have — intentionally or unintentionally — become the theme song to so many moments in peoples' lives over the last six or seven years," Tedder said. "The combination of The Script's hit songs, American Authors are new but they have a huge record ("Best Day of My Life"), and us — it's basically like a lot of theme songs to a lot of peoples' lives."
Around the Web