Top 10 One-Hit Wonders According to Spotify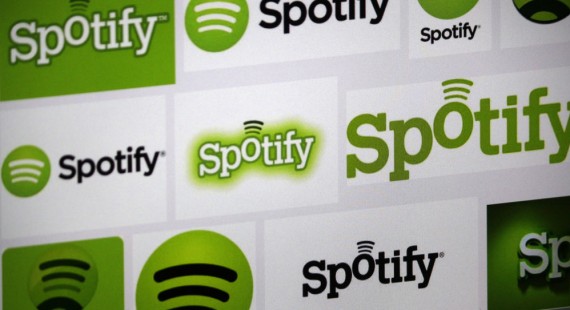 Ah, for the lost days of a real one-hit wonder. When someone would dominate the airwaves for months at a time then vanish off into the musical ether, never to be seen or heard of again. Now, we tend to see one-hit wonders stretching their fifteen minutes into hours of tedious reality TV or yards of a magazine column. But who are the greatest one-hit wonders of all time? We've put together the definitive (well, according to Spotify) list…
1. Carl Douglas-Kung Fu Fighting
Who among us doesn't immediately start giving our karate moves an airing upon hearing the chorus of this song? Used to perfection in Shaolin Soccer, this has one of the most irrepressible beats known to man. Okay, so it's not exactly subtle or, um, racially sensitive, but it's blissfully silly and very possibly the height of good fun. The ultimate in drunk, pointless party music you'd basically never listen to in real life.
2. Toni Basil-Mickey
I'm sure I'm not the only one going "huh…?" at this number, even if it has well over a million hits on the music-playing service. Turns out that Basil released her one great big hit in 1982, a love song that many people assumed was about The Monkee's drummer Mickey Lorenz (despite claims from both parties that this was nonsense). It also lays claim to what is now considered the very first choreographed dance video, with Toni dressed as a cheerleader.
3. Tag Team-Whoomp!
Despite the over-excited nature of the title of this song, it left it's creators pretty much high and dry. An early-nineties synthy-pop hit, it was the title track off the album of the same name from the hip-hop/rap pairing from Miami. It's notable in that it's one of the only songs on this list that didn't crack the top spot on the Billboard Top 100-being held off by Mariah Carey's "I Can't Help Loving You." Oh, the shame of 1993.
4. Jermaine Stewart-We Don't Have to Take Our Clothes Off
Ah yes, the hit song with the most unlikely message I've ever come across in my short time. The 1986 hit came to prominence after it was used in an episode in Miami Vice, and later in 2011 when it was featured in one of the legendary Cadbury adverts. Apparently a statement against the AIDs epidemic, you can't ignore the fact that the late lamented Stewart's voice is pretty sexy here.
5. Norman Greenbaum-Spirit in the Sky
The impressively moustachioed Norman Greenbaum lays claim to this heartfelt track, which is odd considering that he used to be part of a "Psychedelic jug band" in a former musical life. A professed favorite of John Lennon's, this spiritual number has taken up residence at everyone's funeral since it was released, and especially after Gareth Gates decided to cover it when he was still a fresh-faced pop puppy.
6. The Weather Girls-It's Raining Men
The theme tune for bachelorette parties the world over, this is one that everyone pretends not to know until it comes on at the karaoke when they're drunk. An ultimate disco-pop classic, with a band name like that, what did they intend to follow it up with? But that hardly matters when a song is this downright silly, deliciously catchy, and peppily girly.
7. Deep Blue Something-Breakfast at Tiffany's
While the song itself isn't too terrible (not great, either), it's the lyrics that really stand out in this, one of the worst love songs ever (if it even earns the title of "love song" remains to be seen). He doesn't like the girl that much but because they have one classic Audrey Hepburn film in common he'll sort of stick it out? That's romance right there, that is.
8. White Town-Your Woman
The nineties really was quite the time for one-hit wonders, wasn't it? Bloody millennials and all their nonsense. Well, this one — replete with trumpet line lifted straight out of "My Woman" by Al Bowlly — came courtesy of one-man band White Town in 1997, and languished at the top spot in the UK for a frankly impressive amount of time.
9. Patrick Hernandez-Born to Be Alive
This one is a little earlier than the others, whisking us all the way back to 1979 and the heyday of magnificent hair and continental songsters. Patrick was a French singer who broke the big time with his anthem to, um, breathing and dancing and being terribly alive. It came on an album of the same name, which itself came just before he faded into obscurity again.
10. Marvin Gaye and Kim Weston-It Takes Two
Okay, so Marvin Gaye isn't anywhere close to a one-hit wonder, but Kim Weston? Despite this belter of a song, she quickly faded into obscurity while her singing partner would continue to get it on for years to come. It turns out that it probably doesn't take two, after all.
Around the Web