Queen Set to Tour North America with Adam Lambert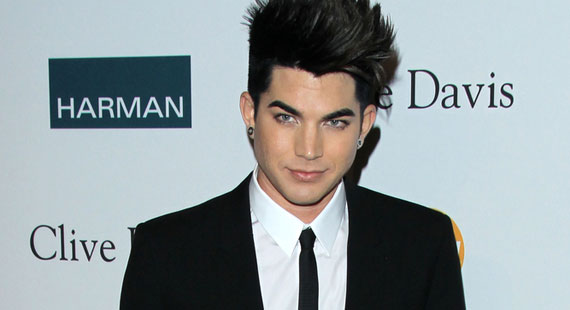 Helga Esteb | Shutterstock
Rock legends Queen and singer Adam Lambert have announced that they're set to embark on a joint 19-date concert tour starting June 19th in Chicago.
Original Queen band members Brian May and Roger Taylor will be accompanying Lambert on the tour.
After opening night, Queen and Lambert will hit several towns across Canada and the United States at arenas in Toronto, Los Angeles, Detroit and New York, among others, before wrapping up on July 20th in Washington, D.C.
On July 5th and 6th, the band will head to Las Vegas, where they "stole the show" at last year's iHeartRadio Music Festival. They first performed together in May 2009 on an episode of "American Idol" (Lambert was the runner-up on the show's eighth season). They also played the 2011 MTV Europe Music Awards along with several dates in Russia, Ukraine, Poland and London.
"Queen is one of the quintessential rock bands of all time. They've influenced bands for years to come," Lambert said Thursday morning during an appearance on ABC's "Good Morning America."
In a press release, May made some dangerous suggestions that this could well be the last time North America would be able tol see Queen live, saying "Let's rock those beautiful arenas JUST ONE MORE TIME!" Lambert called the tour "beautifully surreal" and promised that he would aim to honor the memory of original frontman Freddie Mercury, who died in 1991.
"I'm honored to be able to pay my respects to Freddie's memory; he's a personal hero of mine, and I am deeply grateful for the chance to sing such powerful music for fans of this legendary band.I know this tour will be a huge milestone for me, and with the support of Brian, Roger and the rest of the band, I feel like magic will be on display."
Around the Web