Rascal Flatts, Sheryl Crow, Gloriana Take to the Road This Summer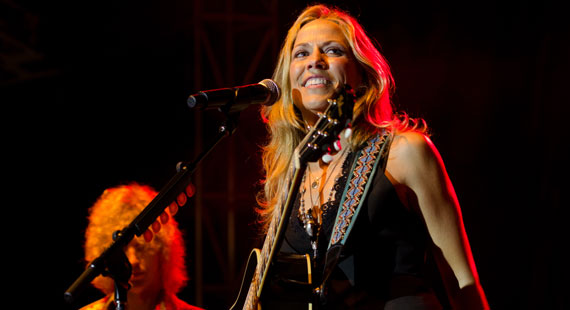 Mark Runyon | ConcertTour.org
Country music heroes Rascal Flatts have teamed up with newly crowned country music queen Sheryl Crow to embark on a tour with country upstarts Gloriana.
The tour is due to kick off with a show in St. Louis on May 16th, and will see the all star country music collective make stops in Chicago, Boston, Austin, Cleveland, Phoenix, San Diego, Atlanta and Toronto, among other lucky locations, before wrapping up on September 21st with a show in Detroit.
"We're thrilled to have our good friend Sheryl Crow out with us. Expect some great musical moments and surprises!" Flatts frontman DeMarcus says in a statement. "And we're proud to have Gloriana opening. This is gonna be a show you don't wanna miss!"
"Gary has said it so many times: you can put the record on if you just want to hear all the songs," DeMarcus explained to The Boot. "But if you want to go to a show and be entertained, you need to put more effort into it, and we certainly have prided ourselves in doing that over the years."
"The summer tour will be all new, except Jay and Joe Don won't be new -– they will be the same," Gary LeVox added.
The new tour will also have to work around the band member's status as new fathers.
"We have really adjusted the schedule around our families so we aren't gone a lot of the time. We work maybe three days a week. We try to make it livable, because Lord knows, if the mama ain't happy — ain't nobody happy!" Gary says.
In the meantime, Rascal Flatts are releasing an EP exclusively through Walmart on March 4th, which will include their new single, "Rewind," as well as the previously released songs "Why Wait," "Come Wake Me Up" and "Dancing on My Grave."
Around the Web