Rumor Mill Swirls Over Guns N Roses Las Vegas Residency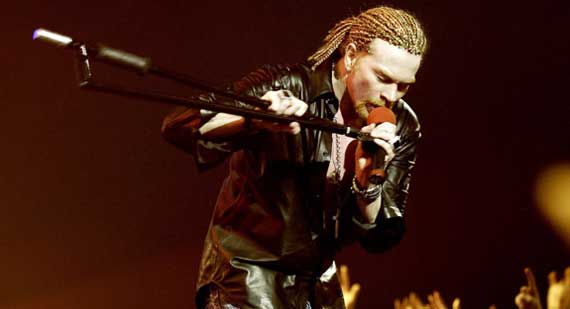 The rumor mill has been at it again, and this time it's trending old school, speculating that classic rock legends Guns N' Roses are headed straight for their very own Las Vegas residency.
In what can only be described as a massive instance of the cat being let out of the bag, the Hard Rock Hotel and Casino Las Vegas' Facebook page currently features the GNR logo next to "COMING SPRING 2014."
Now, obviously, no one can actually claim to know exactly what that means, but the post urges fans to "Text GNR to 97580 to be the first to hear the big news." The venue is also spreading the news via billboard and trying to generate excitement with the #GNRVegas hashtag on Facebook and Twitter, so it's safe to say that the rumor mill may have gotten it right this time round.
Somewhat predictably, the people at MyGNRForum have gotten all speculative on this business, claiming that the band will be back at the Hard Rock between May 21st and June 7th, with the announcement coming February 10th and tickets going on sale February 14th. If these dates are accurate, they'll come shortly after Guns N' Roses' appearance at this year's Rock on the Range, set to run from May 16th-18th.
According to Blabbermouth, the band's first residency brought in more than $1.6 million over six dates between October 31st and November 10th, 2012, drawing nearly 17,500 people in all. In short, another residency probably wouldn't be the worst career move the band could make.
Around the Web