Sasquatch! Unveils Soundgarden, The National for Two Weekend Affair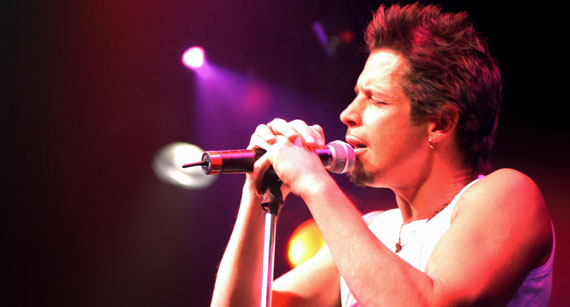 TDC Photography | Shutterstock
We bet you'd already forgotten about Outkast's mammoth festival hopping throughout the year, but don't worry, they plan to headline so many outings that you can count on a festival lineup announcement featuring the duo like you can the sun rising tomorrow.
This time it's the turn of Quincy, Washington's Sasquatch! festival, which will take place across two weekends this year, as opposed to its traditional one. Those weekends are Memorial Day weekend and Fourth of July weekend.
Joining Outkast at Sasquatch! 2014 are the National, Queens of the Stone Age and M.I.A., who will make appearances across the Memorial Day showing (May 23rd-25th), while Soundgarden, Kraftwerk, Frank Ocean and New Order will be arriving a month later for the Fourth of July event (July 4th-6th.)
Also showing up for the first round of festivities is Foster the People, Kid Cudi, Haim, Neko Case, Foals, Major Lazer, Cut Copy, Die Antwoord, Elbow, The Naked And Famous, Cage The Elephant, Rodriguez, Mogwai, Tyler, the Creator, the Violent Femmes and Chance the Rapper.
Similarly, other highlights of the festival's second weekend include Spoon, Royksopp with Robyn, Tegan and Sara, the Notwist, Talib Kweli, La Roux, Gogol Bordello, Jake Bugg, Atmosphere, Rhye, The Bloody Beetroots and many more.
Produced by Live Nation and festival creator Adam Zacks, Sasquatch! is expanding to two weekends after festivals like Coachella and Ultra Music Festival previously did so, although those festivals offer roughly the same lineups playing on each of their consecutive weekends. "There has never been a time in history with as much access to new music as we are experiencing right now," says Zacks in a press statement. "We are excited to offer two unique weekends to explore over 200 of the best and brightest in this golden era of music discovery."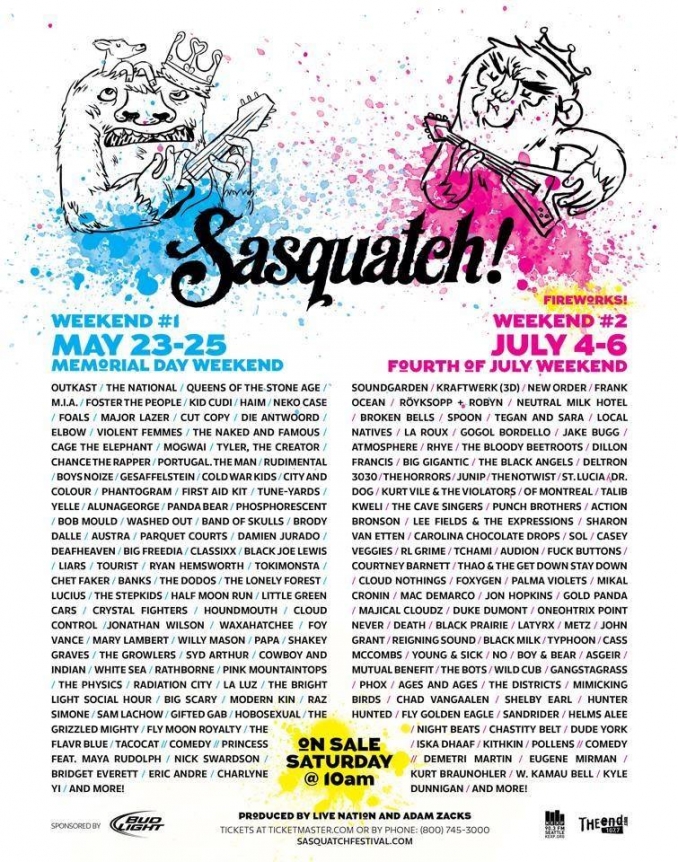 Around the Web