Summerland Tour Returns Yet Again with Everclear, Soul Asylum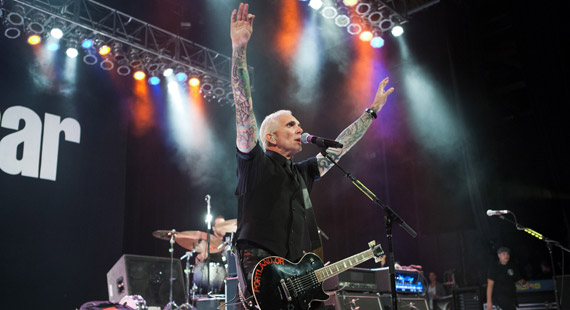 Harmony Gerber / Shutterstock
This year's Summerland Tour is set to feature some '90s heavyweights, including Eve 6, Everclear, Soul Asylum and Spacehog.
The tour, which is in its third year, is set to kick off on June 13th in Pompano Beach, Florida, and will see the bands make stops in New York, Boston, Atlantic City, Cleveland, Dallas, Las Vegas, Portland, and Denver, among other places, before wrapping up on August 9th in Toledo, Ohio.
"This tour just seems to get better and better every year," Everclear's Art Alexakis said.  "Both the bands and the fans are starting to connect with the name Summerland. It seems like it's becoming synonymous with '90's Alternative Rock."
Summerland was founded by Everclear's Art Alexakis in 2012, and has featured artists such as Gin Blossoms, Lit, Sugar Ray, Marcy Playground, Live, Filter and Sponge.
Last summer, Everclear left Sugar Ray's Under the Sun Tour to do it their own way.
"It didn't work for me," Everclear frontman Art Alexakis told the Post Gazette about Under the Sun. "I didn't have fun. I had fun sometimes, but it was too poppy. It wasn't the kind of bands I wanted to do. I wanted to do something that was more rock. That's what I liked about the era we all came out of, even though I liked Sugar Ray back in the day. Even though they had some pop hits, they were more of a rock band. That wasn't what was going on last year. So I told them I wanted to do my own thing." Maybe Sugar Ray can tour with Chumbawamba.
Everclear has sold more than 9 Million albums across the globe. Fronted by Art Alexakis, Everclear remain a potent force on the touring circuit. Two years ago the band released Invisible Stars (2012), their first album of new material in six years.
Around the Web