U2 Helps AIDS Fight With Free iTunes Track Download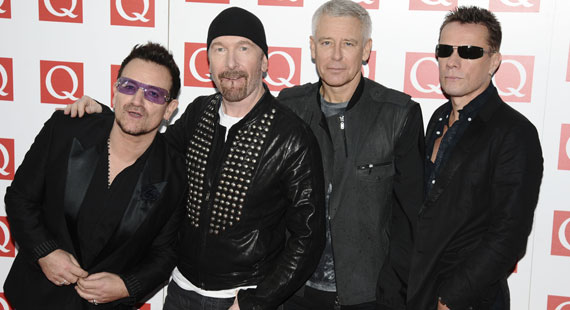 Featureflash | Shutterstock
As is the Super Bowl's modus operandi, numerous totally non-football related announcements have been revealed in the wake of the event, including a new, free track from U2, "Invisible."
The track came as part of an ad aired during the commercial break at the Super Bowl, which is almost becoming as culturally significant as the event itself.
Bono told USA Today that the purpose of the ad is "to tell Americans how extraordinary they've been in the fight against AIDS." His charity, (RED), estimates that 7 million lives worldwide have been saved due to contributions from Americans. "I'm not sure that American taxpayers know that, and it's worth for a moment noting how heroic the struggle has been. The seven million, they know, and they're very grateful. All over the continent of Africa, if you poll people, you'll find respect for the (US) very high."
"We're taking all the energy around the Super Bowl and interest in what U2′s doing and flipping it into the fight against HIV AIDS," Bono added.
However, Bono says that "Invisible" will not actually be the official debut single from U2′s upcoming new record, which they are hoping to have out by the summer. "We have another song we're excited about to kick off the album," he said. "This is just sort of a sneak preview — to remind people we exist."
"Invisible" went live at 6:00PM Eastern time on Sunday, February 2nd, and will remain online for only 18 hours. You can pick it up right here if that time hasn't expired yet. (RED) has enlisted the charitable help of Bank of America to contribute one dollar for each download, up to $2 million, to the Global Fund.
U2 recently received an Oscar nomination for their most recent song "Ordinary Love", which appears on the soundtrack of the film "Mandela: Long Walk To Freedom." The track won Best Original Song at the Golden Globes.
Around the Web