10 Best Pop Artists of the 80s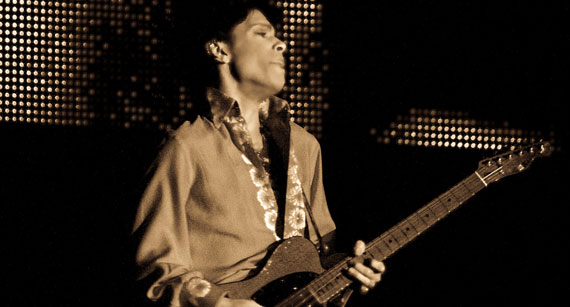 The 1980s was a sensationally good time for pop. It just was. Suddenly, a big chunk of the music-listening population decided that all they really wanted to do was to have a bit of fun and get down to the funky rhythm. So we've put together a list of the definitive pop artists on the 1980s — because there was never a better time to be getting down on the dancefloor than, um, thirty years ago.
1. Michael Jackson
Of course, this is a complete given. No one did pop like MJ. Whether it's the instantly recognizable chorus of "Thriller" (to which everyone knows one dance move), or those first, syncopated chords to "Billie Jean," this was a man who knew how to move, how to sing, and how to sell records. To this day, he's one of the most adored pop acts of all time, earning covers, tributes, and diehard fans with his sterling records. Any label's wet dream.
2. Madonna
Whether it's "Like a Prayer" or "Like a Virgin," Madonna was the female Michael Jackson of the eighties, and one of the first musicians to really understand and get behind the idea of a brand. Daring, provocative, and in possession of the kind of voice you just want to hand your ears over to, Madonna was never better than when she was working it back in the 1980s, as both an international style icon and a force to be reckoned with.
3. A-Ha
If only for the double whammy of "The Sun Always Shines on TV" and "Take On Me," A-Ha deserve their place on this list for cultivating what would become the definitive eighties pop sound — a pumping, histrionic chorus driven by a great synth line, silly but hypnotic music videos, a dorkily dressed front man giving it his all, and songs that would worm their way into your brain and take up residence there for weeks on end. How he hits that high note, I'll just never know.
4. Huey Lewis and The News
When you have a song featured in one of the biggest, most memorable blockbuster movies of the decade (if you even have to ask, I'm talking about "The Power of Love" in Back to the Future), as well as turning up in key moments in the book that satirized the culture of the eighties (American Psycho), you're well established as a pop-cultural cornerstone for the decade. And "Hip to Be Square" was referenced in The Simpsons, so they are perfection itself as far as I'm concerned.
5. The Bangles
What would this list be without at least one iconic girl band making up the ranks? I still have a friend who gets all misty-eyed whenever he hears "Eternal Flame" (though he claims it's the memory of the lead singer gyrating in soft-focus on the beach in the video), and I doubt he's the only one. Soft, gentle, easy-listening pop, they made up the background for more school dances and awkward encounters than any other on this list.
6. David Bowie
He went from a man of great success and talent to a man of insane amounts of success and talent over the course of this decade — performing a duet with Queen, churning out hit albums galore (Scary Monsters (And Super Creeps), Let's Dance, and Tonight) and cropping up in a memorably-betrousered role in Labyrinth. No one has ever quite done Bowie like Bowie, and he was at has majestic, provocative, and ever-changing best over the 1980s. He deserved every comeback he had coming to him.
7. Prince
What list of great 1980s pop artists could possibly claim any kind of legitimacy without mentioning Prince? Shifting thirteen million copies of Purple Rain in 1984, he went to release a string of hits with the Revolution, as well as landing in the number one spot of the Filthy Fifteen, songs parents deemed inappropriate for their children to listen to. If that's not an achievement, I don't know what is.
8. Whitney Houston
While the decade was packed full of female musicians who seemed to love nothing more than a good belting climax, Whitney Houston takes the diva crown of the 1980s. Scooping a Billboard number one spot and a Grammy for her self-titled album in 1986, she forged the way for an endless parade of powerful voices and love-lorn lyrics. And "I Wanna Dance with Somebody" is one of the best dance songs ever released, period.
9. New Order
You wouldn't think a band made up of the surviving members of Joy Division could be anything other than a devastatingly maudlin affair — but luckily, they turned out to be one of the best indie pop bands of their generation, scoring the bestselling independent 12" record of all time with Blue Monday. They followed this up with a string of albums released between 1981 and their first breakup in 1994 (thank Christ they came back).
10. Kool and the Gang
Provided we can put Friends' bagpipe performance out of our heads, Kool and the Gang are pretty much the defining sound in fun, frat-boy pop. They hit it into the big leagues with "Celebration," followed by "Joanna" and "Get Down on It" — and while their success may have been short-lived, they still make up a key part of a brilliant music scene.
Around the Web