Avicii Brings EDM to Arenas on True Tour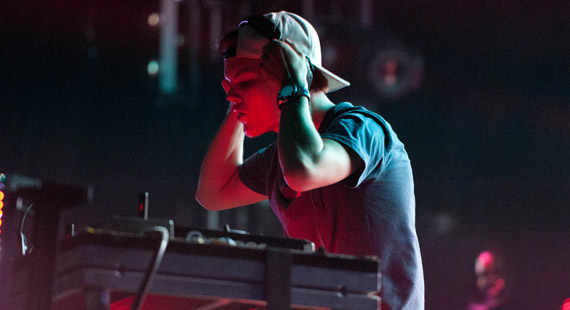 Mark Runyon | ConcertTour.org
Platinum-selling producer and EDM megastar Avicii has just announced that he's due to embark on a North American tour later this year.
The tour, which is set to visit Chicago, Phoenix, Houston, and Brooklyn, and kicks off this April, promises to "showcase an all new, world class production" and will be making further stops across the country that are yet to be determined/announced.
A press release promises that Avicii's True tour will be feature the Swedish star's most recent releases off the album True, including his first release and eternal radio-bothering country/dance crossover mega hit "Wake Me Up." Reaching number one in over 81 countries worldwide and selling nearly 3.7 million downloads in just the United States alone, his first single has become a global phenomenon with over 245 million Youtube views for the music video worldwide.
The album was released just last September and features songwriting collaborations with country-pop singer-songwriter Mac Davis and Chic's Nile Rodgers with appearances from Imagine Dragons, Aloe Blacc, Adam Lambert, and bluegrass singer Dan Tyminski as well.
In addition to the #TRUETOUR dates, he'll also hit the festival circuit this year, including a headlining spot at the Ultra Music Festival Phase 1, which is scheduled for the weekend of March 28th at Bayfront Park in Miami.
Avicii has just finished the Australian leg of his True tour, which featured stops in Brisbane, Sydney, Melbourne and Perth and a whole host of EDM talent. Will Sparks performed at the Sydney and Perth shows, while Melbourne's Joel Fletcher accompanied Avicii in Brisbane and Melbourne.
Brothers Tyrone and Jesse Taylor aka New World Sound made appearance at all of the Australian shows and Throttle stopped by in Sydney and Melbourne.
Around the Web