Britpop: Twenty Years Later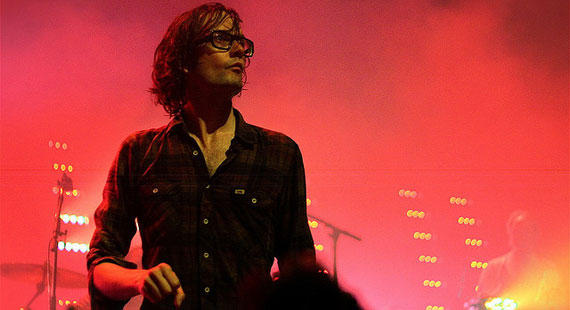 Just over twenty years ago was the release of Oasis's first UK single "Supersonic", a point in history that marks the beginning of when Britpop stops being the preserve of the British indie scene and becomes the reigning moment of pop culture for an entire decade.
The 1990s was a particularly strange time for British music. The decade started as a mixed bag, depending on how you look at it, Nirvana and other forerunners of the Grunge movement took advantage of the country's superior indie music infrastructure to give themselves a launch-pad to ignite their careers back home across the Atlantic. "England was everything" as Sub Pop founder Bruce Pavitt put it to me, "It allowed us to get out of the indie-rock ghetto in America and actually get some somewhat mainstream attention in England. And of course that reverberated around Europe and the US."
Having utilized the favorable conditions across the pond, Nirvana would now return the favor by vertically wiping out everything that wasn't Grunge in the grassroots music scene. "My memory was that grunge hung over everything," says John Harris in The Britpop Story, "so even if the band that you were watching wasn't a Grunge band, there usually was something lank haired, apologetic and withdrawn about what they did."
A Grunge domination wouldn't sit well with UK music aficionados for too long and the reignition of a home grown sound in the vein of successful local scenes like Madchester was being begged for. In March 1993 Suede's eponymous debut had critics and music lovers heralding the return of British pop. The album went on to become the fastest-selling debut album since Frankie Goes to Hollywood's Welcome to the Pleasuredome almost a decade earlier. Music journalist Stuart Maconie, one of contenders for inventing the term Britpop, seemed to see the importance of a record whose main references were all English musical icons: Morrissey, Bowie and Marr. "Rarely has a record from the indie sector come with such a burning sense of its own significance" he said.
Blur's Modern Life is Rubbish (1993) (almost called 'Britain vs America') was a an album that seemed in sync with this new Anglomania, leaving behind the more Shoegaze aspects that had characterized their debut, Leisure (1991). Guitar pop of the 60s British Invasion was now in vogue, and Damon Albarn and co. would use it to beat the apparent onslaught of American popular culture round the face. ""it was f***ing scary how American everything's becoming" described Alex James, "so the whole thing was a f***ing big two fingers up to America".
Oasis, Blur, Pulp, Suede, Elastica and Supergrass were the frontline of the new pop now putting 'Britishness' at the forefront of their sound, although some were more deliberate than others. Council estates, dog racing, motorways, the pub and the greasy spoon café all now found themselves in the lyrics and music videos of this new vanguard of indie rock bands. Comparisons to bands like The Kinks who had played with images of Britishness before were stark and inevitable. Blur's Damon Albarn in particular had taken to Ray Davie's style of chronicling the life of his homeland: not passionately mocking or endorsing, merely observing.
Suddenly Britain's biggest musical trend of the moment had become strung to the idea of nationhood. For Americans in particular this may seem like no big fuss – partly because American music has national identity coming out of its ears. From clothing to chart pop, the Star-Spangled Banner has always been a better icon for artists, having been since the early 20th century a symbol of many things creative types hold dear: modernity, courage and freedom. The Union Jack by comparison is much more bogged down in traditional associations. Yes the Sex Pistols had turned it briefly from the national flag to British punk's unofficial banner, but its links to the military, monarchy, empire, far right nationalism and Ulster unionism dwarf any of those pop culture overtones.
It's in this contradiction – a modern pop music movement appropriating an old symbol – that Britpop's biggest achievement (or impact) has come. A mere two years before Britpop exploded, in 1992, Morrissey had draped himself in the Union Jack and received a barrage of criticism by the media commentariat for being a tad too "far-right" than they'd of liked. Even ordinary folk when discovering his discography included a song titled "National Front Disco" darted for the idea that Morrissey must be a man harboring secret racist tendencies. In 1994 and the years following, large sections of the press (music and traditional) would be fawning over the idea that Britain was now reinventing herself, not as the old imperial power it once was but as a country that now strutted it's stuff on the catwalks, cinema screens and stadium stages of the world. Its flag, once most at home at the helm of a battleship, was now suitable on t shirts, belt buckles, guitars and pencil cases.
Despite the passion and fervor evident in many of the Britpop bands, the international success was limited. Oasis might've become the world's biggest band – even if only for a moment – with songs like "Wonderwall" and "Don't Look Back In Anger" but beyond its home's shores many of their Britpop colleagues were resigned to cult status in parts of urban Asia and a limited indie-rock following in the other English speaking countries. Hardly, The Beatles-style world takeover many had aspired to achieve.
The movement has left some comparatively huge impacts on British popular culture though. In 1997, the incoming Labour Government headed by Tony Blair, the political father of the 'Cool Britannia' culture, would set up the Creative Industries Task Force to ensure Britain's status as the second biggest music exporter would be protected. Popular music was now being taking seriously at the highest strata of society and the country had elected a Prime Minister smitten by rock music from a young age, the first time ever.
Around the Web