Daughtry, Goo Goo Dolls, Plain White Ts Invade Amphitheatres This Summer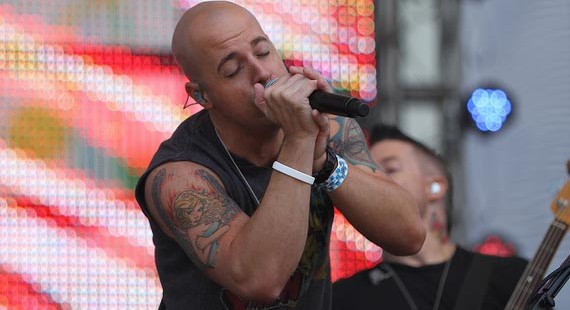 The Goo Goo Dolls and Daughtry are set to embark on a joint North American tour this summer, bringing along for the fun an acoustic Plain White T's.
The massive tour kicks off on June 12th in Wallingford, Connecticut, and will see the rock giants make stops in places like Tampa, Dallas, Toronto, Atlanta, Los Angeles, Las Vegas, Chicago, and Boston before wrapping up on August 23rd in Essex Junction, Vermont.
Both Daughtry and The Goo Dolls took turns gushing about one another in press statements as follows:
"We are excited to finally be teaming up with Daughtry," Goos vocalist/guitarist John Rzeznik said.  "Not only are we big fans of Chris, but we think this is going to be a huge party for the fans of both bands.  The combination of the two will make for an awesome summer night of great American rock music."
Chris Daughtry, meanwhile, said:
"We're huge fans of the Goo Goo Dolls and have wanted to tour with them for a long time now," Chris Daughtry said.  "Everyone will see more than two great bands on stage.  They're going to get an incredible show every night and have a summer to remember."
Both bands are taking to the road to support new albums. The Goo Goo Dolls' latest studio full-length is the June 2013 release Magnetic, which hit no. 8 on the Billboard Top 200 and sold over 29,000 copies in it's first week of sales. Daughtry, meanwhile, released their fourth studio effort, Baptized, in November which debuted at #6 on the Billboard Top 200. An acoustic set from the Plain White T's will open each night. Plain White T's released the EP, Should've Gone To Bed, in April of last year. The band are currently working on their seventh studio album, American Nights, which is due out later this year.
Around the Web