The Evolution of Money and Wealth in Hip Hop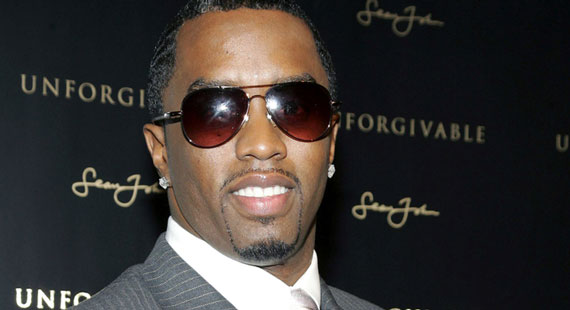 Everett Collection / Shutterstock
Twenty years ago in 1994, Skiz Fernando released the book The New Beats: Exploring the Music, Culture & Attitudes of Hip-Hop, a well received history on one of American popular music's biggest success stories. On the blurb, he set out some of the movement's defining musical features as well as charting the genres history from "exuberant dance music to its emergence as an expression of social and political protest, black nationalism, and cultural pride". It was a good concise history, bar one striking omission.
In my opinion, Daymond Johnson is one example of a culture that's become a recurrent theme in hip hop for the past twenty years. Making money on an industrial scale. Having started out selling hats with his neighbor Shaun Carter (aka. Jay Z) for $10 each in front of the New York Coliseum, he is now worth in excess of $230 million. Apparently, his mom kept a two-foot long can opener In the kitchen, on it emblazoned the words 'Think Big'. It took him a while to work out the significance of an item that appeared to have no instinctive purpose due to it's encumbering size, but mom inevitably explained. "It takes the same amount of energy to think small as it does to think big — and you must think big" she said.
Were the book to be rewritten today, I've no doubt something along the lines of business acumen and entrepreneurship – 'thinking big' – would be included in the cultural history. How could it not be? The genre essentially invented modern music economics. And in the past week Dr. Dre has reportedly become the first in Hip Hop's ranks to reach a personal fortune of a billion dollars, a sum making him among the most powerful men and women on the planet. The fact it seems like Apple have come to someone, apparently dry of ideas and in need of a serious shot of momentum is sweet, the fact it's a brand of headphones they're asking for (which is hardly the future) is even sweeter.
Recognition has come from more learned minds too. Sean Combs (better known as P Diddy) was this week the recipient of an honorary doctorate from Howard University, the same college he dropped out of when studying (guess what?) business. After a short stint interning at a label, Combs went on to found his own Bad Boy Records the home of what would become hip hop's east coast sovereign, Biggie Smalls. Dr. Combs would then work his way to amass a fortune of hundreds of millions and notably in his case all of it without that college degree. "Nobody is going to invite you to the front of the line" he said, "you got to push your way to the front of the line."
Hip hop's hardman aspirational image which we now take for granted hasn't always been so prominent though. When they came out with godfather hats and Adidas wear, RUN DMC looked just like the well-to-do drug dealers of the ghetto: style conscious but severely more understated than the likes of Grandmaster Flash and the Furious Five. Their clothes marked them out as guys from the street, or as Fernando writes in The New Beats: "unlike the extravagant leather, sequin, and feather outfits of most rap acts at the time". In the vein of tough acts like the Cold Crush Brothers, RUN DMC wore a harder image and an even harder no-nonsense attitude that has carried over to all but a small minority in 2014.
MTV beamed this new brand of kicked back street success and made official the course of hip-hop history: any overt reference to disco was out — and gold chains and the best sneakers money can buy were in. And they've kind of stayed in ever since. What was once a genre of "bizarre talking records" (as radio stations used to call them) had now attracted the attention of white suburban America too. Inevitably, a bigger market meant bigger sales, bigger houses and faster cars. Future hip hop stars would make it their mission to get this by the tonne.
Eventually, the new more sophisticated urban extravagance would give way to the jet set powerboss prototype we know of today. This new generation of rappers wore money on their sleeve and wouldn't be content merely being the recipient of million dollar record deals, these guys wanted to hand them out too. Chamillionaire (whose name gives a few clues as to what his priorities were), 50 Cent, Akon, Pharrell Williams, Usher, Lil Wayne and Kanye West are all 21st Century businessmen who've succeeded in a dual music maker/mogul role. It's a common sight to see rappers with money, in fact, perhaps there's no other genre where it feels quite so natural. But hip hop has always been a game of selling. Early radio indifference of the old days has conditioned rappers to the role of the underdog, and it remains a role they play out to this day.
Getting rich the hip hop way is still sticking the finger up to a world in which black people own such a small share of the planet's wealth. In 2013, there were only 7 black billionaires out of a total number of 1,426, and it's getting worse. Black people are making up a smaller and smaller chunk of the world's most wealthy. Since 2011, there has been an increase in billionaires of 216 only one of them was black. "There are no wealthy black or brown people in America" is how comedian Chris Rock puts it. "We got rich ones, but no fucking wealth." What's the difference? "Shaquille O' Neal is rich. The white guy that signs his check is wealthy". Or to put it in people terms: "If Bill Gates woke up tomorrow with Oprah's money — he'd jump out a window."
But this generation seems intent on leaving greener pastures in the disadvantaged areas that make up much of hip hop's home turf. Jay Z pays for students to study abroad and Dr Dre together with Jimmy Iovine has set aside $70 million to establish the 'USC Jimmy Iovine and Andre Young Academy for Arts, Technology and the Business of Innovation', an undergraduate center for those dreaming of following in some famous footsteps. Will.i.am started his 'i.am.angel' foundation in 2009 to equip brighter, less advantaged minds to "be anything you want to be — you are the future of the world." J. Cole and Ludacris are others who have thrown money back in the direction they came in the hope it may provoke some similar future success. The genre's innate hunger for a quick buck and an inherent business acumen will mean successors are inevitable, now all tomorrow's billionaires need is something to sell. And let's not stop at music, nobody else is.
Around the Web