Holding Out for a Hero: Feeding the Reunion Starved Fan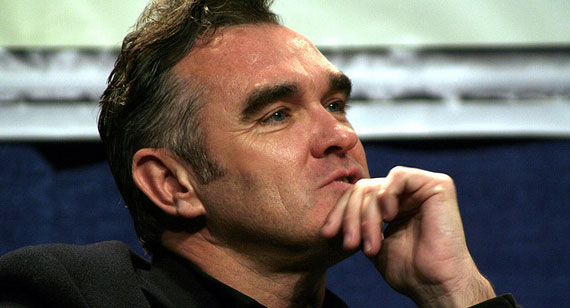 Tickets to see Kate Bush's first live shows in thirty-five years have come under such a deluge that the things sold out in just 15 minutes. 15 minutes for Kate Bush is pretty understandable though, being only twenty years old when she toured for the first and only time. She's been somewhat of a musical tease since – releasing material but performing only occasionally when it takes her fancy. This 22-night residency at the Hammersmith Apollo has produced the usual symptoms. Already overpriced tickets finding their way onto secondary ticketing sites for more than £1000. But the infrequency of Kate's appearances only makes this nastier side of gigging more predictable. As always, it'll be the hardcore, hand-clasping, artist-worshipping crowd who pick up the cost. Either that or millionaires, and nobody wants their special night to be crowded out like a private members club.
Ticket scalpers are the bane of many music fans lives. Seeing your favorite band or musician take to the stage again is something many wait for years to enjoy. And while it might be a priceless experience, the cost for you to actually attend said gig can usually be described similarly. The UK Government looked set to address the issue last year amid loud noises from Members of Parliament. But Mike Weatherley, co-chairman of the all-party parliamentary music group was under the impression that there wasn't "enough evidence to warrant a fresh look" at the matter. Action from the United States on secondary ticketing looks similarly thin on the ground.
What compels people to pay ridiculous amounts of money for one night of their lives will never be cured. That's nostalgia, pure and simple.
Fans of the Smiths have been waiting twenty-four years for their heroes to take to the stage again. Not great considering they're already melancholic, misunderstood souls. Only now they're middle-aged misunderstood souls with full-time jobs and handing out the same chores to their kids that would've sent their younger selves straight into the arms of their saviors. And when 3am diaper changes and asshole line managers become a daily assault on your quality of life – don't worry – the Smith's frontman will have a new album out soon for you to cry it all away to. Granted, it's not the actual Smiths themselves (there's more chance that Morrissey will "eat his own testicles") but it's some memory of a teenage past that, no matter how dark and misconstrued, will hopefully remind you that even if you're working unpaid overtime – at least you can leave your house at will. Something your 13-year-old self would die for. Literally.
Hüsker Dü fan? You've waited for twenty six years for them to return. The Police? Seven. Or maybe you're an Oasis fan like myself, perhaps the fandom subject to most "rumors" of a reunion because the internet doesn't seem to know you've only been waiting five years. In which case, nobody cares. That's small change to the nostalgia vanguard.
From my experience, Oasis fandom is made up of many categories, two or them being by far the largest. A) A proud relic of 1990's indie-rock euphoria who's only memory of listening to Oasis is having your arms wrapped round your pals while off your face on every drug God put on this green earth. Even if it didn't happen as much as you'd like, or was quite as crazy. Or B) Being young and remembering those songs from the days when you sat in your own feces. Hoping, wishing, praying that at some point you'll have at least one opportunity to experience the same. Minus the feces maybe.
Living with the pain of nostalgia isn't easy. It's a perennial disease afflicting those on the wrong side of forty. But that doesn't mean the young and stupid remain immune from its cruel grasp. I, for one, found myself listening to Noughties pop classics the other day, longing for bike rides across long fields on sunny days. Forget the fact that I had to be in by eight o'clock at night, it's an inconvenient truth, an omissible fact for those momentarily in the illusion that having your entire life in the clutches of your parents is anything but amazing.
For those unlucky enough to be in the firing line of better times that have been and gone, musical nostalgia is an indiscriminate blight on our lives. Kate Bush's comeback is a better statement than most that most performers aren't going to turn down a return to the stage forever, no matter how reluctant they once were. And if you missed tickets? Don't worry. Turn on the radio, enjoy the sounds of today and maybe in twenty years time you'll be stuck in a queue of internet traffic. Waiting patiently for when you can lay your hands on a pair of precious Drake tickets for his 2034 comeback tour, that's after they've banned secondary ticketing. Babies and line managers might not seem so bad then.
Around the Web