Kanye West Returns to Rape and Pillage Bonnaroo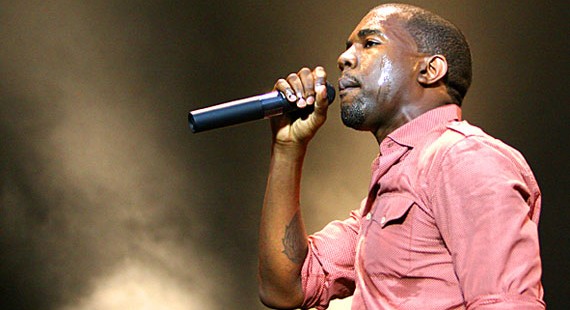 Bonnaroo's 2014 lineup has just been revealed, with Kanye West, Elton John and Jack White taking center stage as the festival's headliners.
Also set to appear at 2014's event are notable acts Lionel Richie, Phoenix, Wiz Khalifa, Frank Ocean and Skrillex.
Kanye West's headlining slot marks something of a milestone, after he headlined a set six years ago and was subject to some pretty vicious boos after rocking up onstage at around 4:30am several hours after he was scheduled to perform. He later blamed Pearl Jam (for running late, not just because they were the first words he could think of) and the length of time it takes to set up his stage. Admittedly, it's not a great precedent to set, but the way the press have been talking about makes West look worse than someone who eats children. I'm sure he's learned his lesson…Maybe. Either way, the slot marks West's first festival announcement of the year, after he spent most of 2013 touring in support of Yeezus.
Elton John, meanwhile, will presumably be performing in support of his latest album, The Diving Board, which was released last September, and Jack White will be making his first performance at Bonnaroo since his day job as frontman of The White Stripes brought him there in 2007.
Also set to make appearances at this year's festival are Vampire Weekend, Lauryn Hill, the Flaming Lips, Damon Albarn of Blur, Ice Cube, Cake and Mastodon.
As tradition dictates, Bonnaroo will also be playing host to multiple "Superjam" sessions, in which artists are paired up in order to improvise together. This year is set to feature another bluegrass Superjam with Ed Helm, a Superjam with "Skrillex & Friends," and a mystery Superjam, the best kind of Superjam.
Bonnaroo will take place in Manchester, Tennessee from June 12th-15th.
Around the Web