Lionel Richie Teams With Cee Lo Green for All the Hits Tour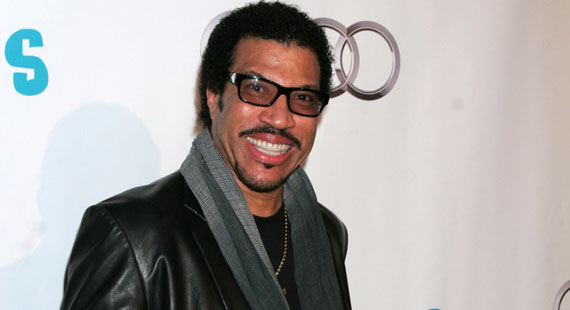 Helga Esteb | Shutterstock
Lionel Richie has just announced that he's due to embark on an extensive North American tour this summer, with support from Cee-Lo Green.
The pop legend will kick off the North American leg of his All the Hits All Night Long tour, which has already played in Australia, New Zealand, Asia and the Middle East, on May 29th in Vancouver, Canada. After that, the tour will make numerous stops across the continent, including Seattle, Las Vegas, Detroit, Boston, Atlanta, Austin, Dallas, Philadelphia and Toronto, among other places, before wrapping up on August 2nd in Bethel, New York.
"I'm so lucky to have the collection of songs that I can play for my fans, it becomes a giant sing-along most nights," Richie said in a statement. "People always ask me, 'What are you going to sing tonight, Lionel?' And I always laugh and reply, 'What are you going to sing tonight?'"
Richie's last album Tuskegee reached the No. 1 spot on the Billboard 200 after its March 12th, 2012 release. Tuskegee was certified platinum on May 3rd, 2012 after selling 1 million units in the United States. Overall, Lionel has sold more than 100 million albums worldwide.
The album featured 13 reworked versions of his hits, presenting them as duets with country stars such as Tim McGraw, Blake Shelton, Kenny Chesney and Willie Nelson.
"It couldn't be anywhere else but Tuskegee," Richie said in an interview with The Birmingham News. "I am a kid from Tuskegee. People know me there. To pay tribute to them, to put their name on it around the world, is what makes it ever so fitting and proper."
If it's Lionel you're looking for, folks, congratulations, you've found him. (I'm sorry, but I had to so I'm not sorry.)
Around the Web