Squamish Valley Music Festival Boasts Eminem, Bruno Mars, Arcade Fire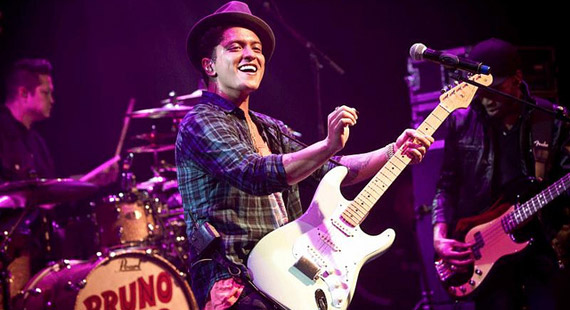 Though still several months away, the lineup for British Columbia's very own annual Squamish Valley Music Festival has been revealed, with news that the summer event will be headlined by Arcade Fire, Eminem and Bruno Mars. What a strange party that will be.
Details of the event's lineup were revealed at a press conference yesterday, where organizers also revealed that the three-day event, which runs August 8th to 10th at Squamish's Hendrickson Fields & Logger Sports Ground, will feature performances from Arctic Monkeys, Danny Brown, Broken Bells, Lykke Li, the Roots, Foster the People, Thievery Corporation, Sam Roberts Band, Ryan Hemsworth, Mounties, Kevin Drew, the Head and the Heart, Austra, Tokyo Police Club, and more.
On the local front, the lineup also includes British Columbia-based acts like the Zolas, the Courtneys, Louise Burns, We Are the City, Good for Grapes and CityReal, among others.
"We are aiming for nothing lees than a best in class event for North America, one first and foremost for music lovers," says Live Nation Canada's Paul Haagensen. "We think that this year it's going to the next level delivering an event that is bigger and better than ever. Our goal is to make this the best music festival in Canada."
This is the second year the event is running under the Squamish Valley Music Festival title, having previously been known as LIVE at Squamish. Last year's event was headlined by Queens of the Stone Age and Vampire Weekend, with other artists including Childish Gambino, Divine Fits, and Macklemore and Ryan Lewis.
In the meantime, the festival site has been undergoing significant expansion, from 31 to 80 acres.
"The 2013 festival brought in $18.7 million and $10 million for the community of Squamish," says Haagensen. "We are aiming to increase that to a hopeful $55 million in economic benefits for British Columbia."
Around the Web