What Story Will Jay Z's Legacy Tell?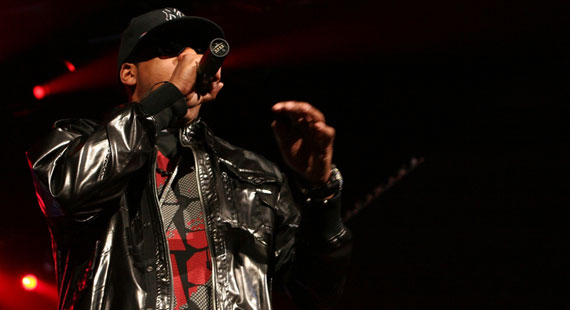 Adam J. Sablich | Shutterstock
Jay-Z is truly a force to be reckoned with at this stage in his career. At 44, he's got an estimated net worth of $520 million, is married to one of the foremost pop stars of our time, and has a formidable twelve albums under his belt. Jay-Z, real name Shawn Corey Carter, has been on the scene for upwards of eighteen years, releasing his debut album, Reasonable Doubt, in 1996. Since then, he's pretty much ruled the roost when it comes to modern rap stars, with his name becoming synonymous with high-quality, high-profile rap over the course of the start of the new millenium. He got his breakthrough with single "Hard Knock Life" in '98, and has launched numerous albums into the critical and commercial stratosphere since then — his latest, Magna Carta Holy Grail, landed at the top spot on numerous album of the year lists in 2013 and shifted over half a million copies within it's first week of release. You can't deny that Jay-Z has firmly established himself as the gold standard for rappers everywhere right now. But one question remains to be seen: how will we remember Jay-Z years from now?
Jay-Z laid out his intentions with "History," inspired by a LeBron James biopic: "Ain't in it for the fame, that dies within weeks/Ain't in it for the money, can't take it when you leave/I want to be remembered, long after you breathe". But fans and haters alike have commented on Jay-Z's career as soon as he got big, and they have cobbled together some different ideas as to how he might be remembered.
A number have pointed out that seemingly cynical career moves will obscure the vision of a man who was once an exceptional rapper who was truly only in it for the music. Bear in mind, for example, his "retirement party" in 2003; a huge affair that featured guest spots from almost every great hip-hop artist under the sun, it came just seven years after his first album and was met with both sadness and suspicion from the community. The latter proved the be right, as he appeared back on the scene within two years in a show at the Power 105.1 concert.
His feud with Nas was seen by some as nothing more than a grab at a bit more notoriety too. After exchanging a number of hints at their ongoing battle, it was 2001 when Jay-Z released "Takeover" in which he explicitly criticized his fellow rapper. The fight went on (with Jay-Z claiming at one point that he was…engaging in adult activities with Nas' then-girlfriend, Carmen Bryan), and proved to provide a powerful shot in the arm for Nas' career, with a renewed interest in his music rising from his newfound notoriety. The feud was eventually put to rest years later, with the two shaking hands and performing a mash-up of each other's songs together, but the amount of publicity and airplay the feud got has been seen by some as a major signpost in Jay-Z's career.
There has also been some debate over exactly which "version" of Jay-Z will be remembered in the years to come — whether it will be the young upstart rapper at the end of the nineties, or the behemoth of the industry he became in his later years. For many fans, his best years are clearly in the rearview — with one commentator stating "Jay-Z is like Black Sabbath: four classics, a few okay albums, and a boatload of dogsh*t". But it can't be denied that his presence has become more and more pervasive as his career has gone on, in part thanks to his constant guest spots on other songs including a whole collaboration album with R. Kelly. While musically, it seems that he's likely to be remembered fondly for his first albums (Reasonable Doubt, In My Lifetime Vol 1, Vol 2… Hard Knock Life, and Vol 3… Life and Times of S. Carter), his all-encompassing presence over other aspects of the industry-including production, filmmaking, philanthropy and even politics (Obama described Jay-Z as "a brilliant talent and a good guy… somebody who is going to start branching out and can help shape attitudes in a real positive way.") will define his status as a real music legend in the years after he stops making music (if that ever actually happens).
Several people compared him favorably to Bob Dylan or David Bowie, in that Jay-Z represents "the face" of rap and hip-hop-and that's likely how he'll be remembered. As a man who took over the world with his music, and became one of the first artists truly synonymous with the genre that he gave so much to.
Around the Web