Tori Amos Unrolls Theatre Tour Across North America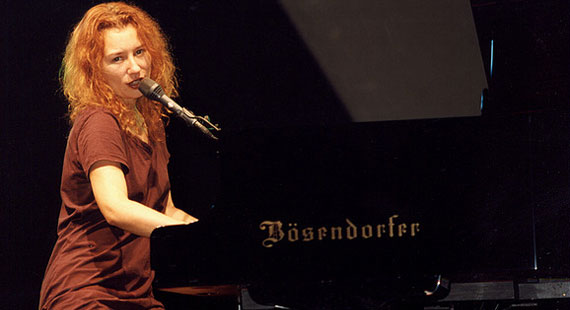 Tori Amos has just unveiled a release date for her upcoming album, as well as a 27-city North American tour this summer, set to kick off July 16th in Vancouver, Canada.
After its first night north of the border, Amos will visit Seattle, Portland, Los Angeles, San Diego, Dallas, Chicago, Detroit, New York, Boston, Nashville and Atlanta, among other places, before wrapping up the North American leg of her tour with a show in Miami on August 24th. The North American stint will follow a lengthy European trek, which kicks off on May 5th in Cork, Ireland and include stops in France, Belgium, Italy and Russia before culminating with a show in Bucharest, Romania on June 19th.
Unrepentant Geraldines will be Amos' 14th album and is set for release on May 13th via Mercury Classics. It follows Gold Dust, which was released in October 2012, and featured Amos reworking highlights from her back catalog with classical orchestration provided by the Netherlands' Metropole Orchestra.
According to an interview with Rolling Stone magazine, the record is all about the singer's interest in the visual arts.
"I've always been inspired by visual artists of all mediums because, as with music, art is not a job you can go to and leave from, but it is something that defines who and what you are. Visual artists shake up our brains and force us to look at everything, from objects we don't normally think twice about to people we might not have cared about. In one image, they can remind us of nature's power to enchant, as well as humankind's fruitless attempt to overpower her or simply second-guess her.  Through the visual artist's application of tone, shape, pattern and pigment, I not only begin to see, but I can honestly say I begin to hear."
Around the Web