Led Zeppelin Reunion? Robert Plant's Stokes Rumor Mill Saying 2014 Calendar Is Open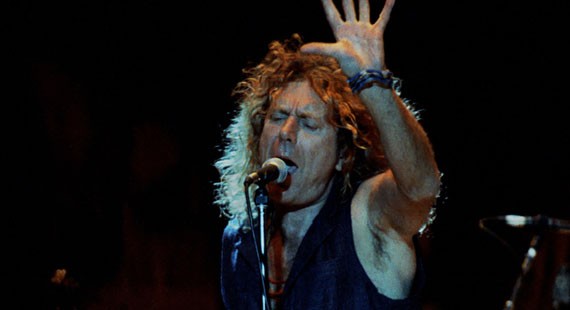 Dana Nalbandian | Shutterstock
Last time we heard anything about a Led Zeppelin reunion tour, Jimmy Page was saying that the idea was nixed because Robert Plant was "busy." Now it's Plant that's speaking out on rumors, apparently hinting that he would be open to a stint on the road next year.
"[Jimmy Page and John Paul Jones] are Capricorns. They don't say a word," he told the Australian version of "60 Minutes." "They're quite contained in their own worlds and they leave it to me. I'm not the bad guy… You need to see the Capricorns – I've got nothing to do in 2014."
Led Zeppelin tour rumors were ignited after the band played a high-profile, one-off gig at London's O2 Arena back in 2007.
"[In 2007] we just wanted to play and see what it was like to be good once," Plant said in the interview, referring to the performance. "It was time to be good – and we were."
Late last year, Jimmy Page spoke to Rolling Stone about the idea of the tour, and that it never came to fruition because Plant was recording with Alison Krauss at the time.
"Some of us thought we would be continuing, that there were going to be more concerts in the not-too-distant-future," Page said. "[Plant] was busy. He was doing his Alison Krauss project. I wasn't fully aware it was going to be launched at the same time. So what do you do in a situation like that? I'd been working with the other two guys for the percentage of the rehearsals at the O2. We were connecting well. The weakness was that none of us sang."
The Plant and Krauss project was Raising Sand, which later won a Grammy Award for Album of the Year.
Jason Bonham, who replaced his late father John Bonham on drums at the aforementioned London show, has said that the group was "real close" to going on tour without Plant. Both Steven Tyler and Alter Bridge singer Myles Kennedy have both publicly said they jammed with the band after the London gig.
Around the Web