Ten Negative Reviews of Now Classic Albums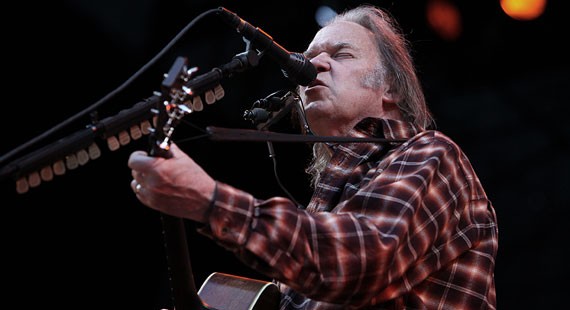 It has famously been said that, "writing about music is like dancing about architecture," and rightfully so. Music is unwieldy, notoriously anarchic, and devilishly moody, making it an incredibly difficult topic to tackle. Rock 'n' roll journalists made it their calling to take on the subject, and often times they bring us the next big artist or tell us about a local band we must hear. Then there are times where they get it entirely wrong. Here are ten comically bad reviews of now classic albums.
Led Zeppelin, Led Zeppelin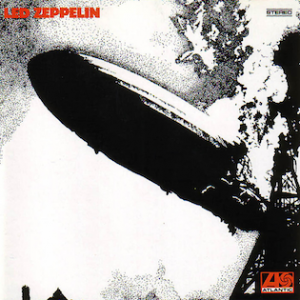 After this unsavory review penned by Rolling Stone contributor John Mendelsohn made its way to Jimmy Page in 1969, the legendary guitarist refused to grant the magazine any interviews for years, and understandably so. Upon listening to the band's self-titled first album, Mendelsohn called Page "a very limited producer and a writer of weak, unimaginative songs." Call me crazy, but I don't think there is anything "unimaginative" about "Dazed and Confused." When addressing the track "Babe I'm Gonna Leave You," Mendelsohn insisted Robert Plant's vocals were "prissy" and "howled," going on to say, "The song is very dull in places (especially on the vocal passages), very redundant, and certainly not worth the six-and-a-half minutes the Zeppelin gives it." I actually had to laugh when he kept referring to the band as "the Zeppelin." It only gets worse from there. Mendelsohn considered Page's guitar playing "monotonous" and Plant's vocals "strained and unconvincing." He went on to call the album a "waste [of] their considerable talent" and "unworthy material." Mendelsohn was one of many critics to rip this album apart upon its release, but the band still managed to land a strong following and commercial success despite the backlash from critics. Led Zeppelin's bluesy hard rock sound led the album to #6 on the Billboard Top Ten chart within months of its release, and by 1975 it grossed $7 million. Thankfully in 2003 Rolling Stone came to their senses and ranked it 29th on their list of the 500 Greatest Albums of All Time. The following year, the album won a Grammy Hall of Fame Award. Not too shabby for an album once dubbed "dull."
Berlin, Lou Reed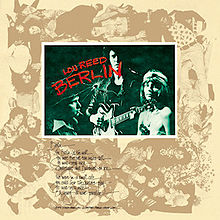 Released in 1973, Lou Reed's third solo album, Berlin, saw similar treatment as Led Zeppelin's debut album. In his review, Rolling Stone's Stephen Davis called Berlin a "disaster." In Davis's short (but not-so-sweet) article, he even threatened Reed: "There are certain records that are so patently offensive that one wishes to take some kind of physical vengeance on the artists that perpetrate them." The album might have been extremely experimental for Reed, but he certainly didn't deserve the "physical vengeance" Davis mentioned. Reed's concept album followed the story of two drug-addicted lovers—of course it was going to be an uncomfortable experience. That was the point. It received a variety of indifferent reviews from other journalists, and Reed responded by not playing the album live for thirty-three years. In 2006, he finally performed Berlin in its entirety at St. Ann's Warehouse in Brooklyn, where he tackled painful subject matter including domestic violence, suicide, drug use, prostitution, and depression. While it feels jarring to juxtapose these unsettling topics with an upbeat, operatic backdrop, some credit needs to be given to Reed for experimenting with form and content. Over the years, critics and audiences have given him that credit and warmed up to his innovative album. In 2003, Rolling Stone even ranked the album 344th on the 500 Greatest Albums of All Time list.
Exile on Main Street, The Rolling Stones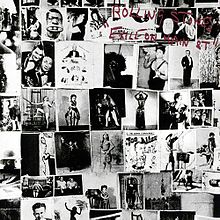 The 1972 release of The Rolling Stone's Exile on Main Street saw widespread commercial success, reaching #1 on global charts. While the band's fans and many journalists embraced the rock 'n' roll album with open arms (and ears), Rolling Stone's Lenny Kaye held the group to higher standards. In his lukewarm review, he wrote, "Exile on Main Street is the Rolling Stones at their most dense and impenetrable." While he scatters compliments throughout his piece, overall he seems rather disappointed with the band's collective effort, saying, "… they've stuck close to home, doing the sort of things that come naturally, not stepping out of the realm in which they feel most comfortable." Even in interviews, the band seemed to agree with Kaye and did not feel all too impressed by their finished record. Despite some mild criticism, the album later went on to take the #7 spot on Rolling Stone's list of 500 Greatest Albums of All Time, making it the highest ranked Rolling Stones album on the list. In 2012, Exile on Main Street was inducted into the Grammy Hall of Fame. Not too bad of a conclusion for an album Kaye described as "a tangled jungle."
Axis: Bold as Love, the Jimi Hendrix Experience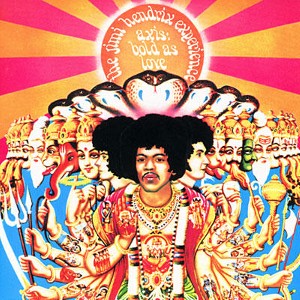 In his 1968 review of the Jimi Hendrix Experience's second album, Jim Miller opens by claiming, "Jimi Hendrix sounds like a junk heap," and ends by saying, "Uneven in quality as it is, Axis nevertheless is the finest Voodoo album that any rock group has produced to date." The only thing uneven here is what Miller's endgame was with this review. He seemed to detest the record (calling it "a bore"), yet he simultaneously described the group's "instrumental excellence." How can the album be excellent and a bore? Despite the confusing message Miller sent, other critics ate the album up, as it was hot off the heels of the band's hit debut album Are You Experienced. Axis: Bold as Love hit number five on the UK charts and peaked at number three in the States. Miller's original review was published in Rolling Stone, and the magazine later went on to give Axis: Bold as Love the #82 spot on their 500 Greatest Albums of All Time list in 2003. Hendrix's stoner bluesy rock sound clearly didn't sound like a "junk heap" to a good number of people.
Abbey Road, The Beatles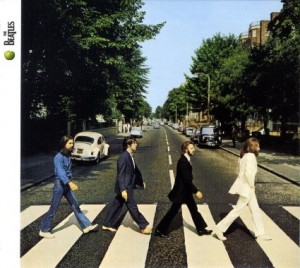 Upon its release in 1969, Abbey Road received mixed reviews in music critic circles, but saw widespread success just like every other album they produced. The record sold four million copies in its first two months alone and spent weeks hogging the number one spot on UK and US charts. With classics tracks like "Come Together" and "Here Comes the Sun" on the album, it is truly no wonder why it achieved such success. While many people at the time dared not utter a negative word against the Beatles, Ed Ward did not follow suit, and instead he opted to publish a rather negative review in Rolling Stone. Ward called parts of Abbey Road "a disaster," saying the album "tread[s] a rather tenuous line between boredom, Beatledom, and bubblegum." He went on to say, "Surely they must have enough talent and intelligence to do better than this. Or do they? Tune in next time and find out." Unfortunately, there would not be too many more chances to "tune in," as the group disbanded during this time period. Despite Ward's early criticism, readers of Rolling Stone named Abbey Road the greatest Beatles album during a 2009 poll, and three years later the publication gave it the distinction of #14 on their 500 Greatest Albums of All Time list.
Black Sabbath, Black Sabbath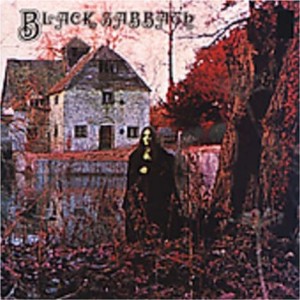 Now considered one of the most influential albums to spearhead the heavy metal genre, Black Sabbath was originally ripped apart by music critics. In his 1970 Rolling Stone review, Lester Bangs spent an unnecessary amount of time comparing Black Sabbath to Cream, eventually concluding, "They even have discordant jams with bass and guitar reeling like velocitized speedfreaks all over each other's musical perimeters yet never quite finding synch— just like Cream! But worse." We get it, Lester, you hate Cream. Comparing Black Sabbath to Cream makes no sense, but at the time Rolling Stone made it a habit of comparing every band to Cream. At the time, music critics seemed flabbergasted by the Black Sabbath album because they had never heard anything remotely like it. At one point, Bangs stated the entire album was "a shuck." Despite the negative press, the album charted well and sold over a million copies. Rolling Stone later ranked the album #238 on their list of the 500 Greatest Albums of All Time.
Wheels of Fire, Cream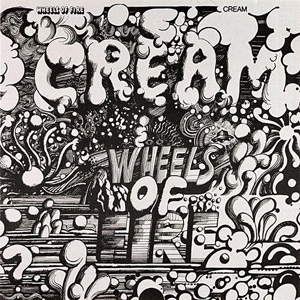 Cream's 1968 double album Wheels of Fire saw commercial success upon its release, reaching # 3 on the UK charts and #1 in the US; however, it doesn't seem that Rolling Stone's Jann Wenner believed the album deserved such accolades. He opened his review by stating, "Cream is good at a number of things; unfortunately song-writing and recording are not among them." Wenner also claimed that, "Jack Bruce doesn't have a good voice for blues… His throaty breathing is just plain wrong. Ginger Baker also ought to learn that knocking on a cowbell and woodblock does not make a song funky." Despite Cream receiving a lot of negative press in the pages on Rolling Stone during this time, the magazine has since changed its tune, later asserting that Wheels of Fire "remains the most representative slice of the Cream legacy." In 2003, Rolling Stone went on to name Wheels of Fire #203 on their 500 Greatest Hits of All Time list.
Creedence Clearwater Revival, Creedence Clearwater Revival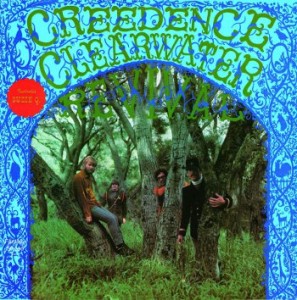 Rolling Stone's Barry Gifford reviewed Creedence Clearwater Revival's 1968 self-titled debut album, and he asserted that, "The whole record is unimaginative, poorly produced and a great waste of John Fogerty's talents." While the album did not see a ton of success initially, tracks like "Susie Q." and "Walk on the Water" helped put CCR on the rock 'n' roll map. Gifford's praise for John Fogerty's performance on the record was balanced out by his dislike for the rest of the band's contribution. Gifford wrote, "[John Fogerty is] really the only redeeming quality on the record, and even he gets buried beneath the mediocre non-arrangements and un-inventiveness of the other members of the group." He twists the knife a little bit more by including this quote: "'I'd rather hear an old man coughing than listen to their rhythm section,' says San Francisco jazzman Paul deBarros." Harsh, Barry.
After the Gold Rush, Neil Young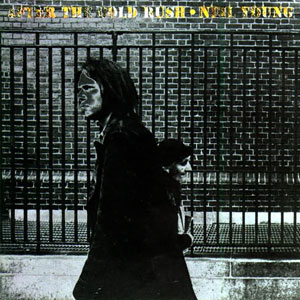 In his 1970 review of Neil Young's third album, Rolling Stone's Langdon Winner opened his piece by saying, "Neil Young devotees will probably spend the next few weeks trying desperately to convince themselves that After the Gold Rush is good music. But they'll be kidding themselves." He continued by asserting that, "… the problem appears to be that most of this music was simply not ready to be recorded at the time of the sessions. It needed time to mature." Well, After the Gold Rush has certainly matured, and despite initial criticism, it is now widely considered one of Neil Young's greatest albums. Despite Winner's original claim that the album was "sloppy and disconnected," Rolling Stone has since named the album #71 on its list of the 500 Greatest Albums of All Time.
Wild Honey, the Beach Boys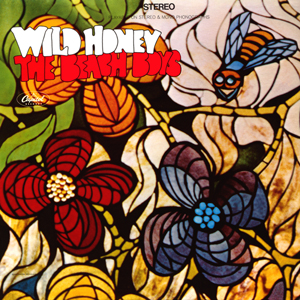 The Beach Boys' thirteenth studio album, Wild Honey, saw lower sales than their previous records but has since been deemed a classic. In their somewhat indifferent review of the album, Rolling Stone said, "It's kind of amusing that the Beach Boys are suddenly re-discovering rhythm and blues five years after the Beatles and Stones had brought it all back home…" The magazine also claimed the band's lyrics were "unconsciously simpleminded." As a feel-good surf band, the Beach Boys weren't always out to blow everyone's mind with philosophical assertions (the Doors were taking care of that); plus, understated lyrics sometimes achieve the best results—it's the old idea of "less is more." While Rolling Stone gave the Beach Boys credit for regaining their musical footing after their Smiley Smile album (which they dubbed a "disaster"), the magazine later went on to name Wild Honey #2 on their list of "Coolest Summer Albums of All Time." They even went so far as to say the album had "pensive depth." Seems like they have changed their tune since calling the record "simpleminded." When the times change, opinions change, and Rolling Stone has since come around to accepting a lot of the albums their reviewers once deemed unfit for public consumption.
Around the Web