Welcome to Rockville 2014 Features Rob Zombie, Korn, 5FDP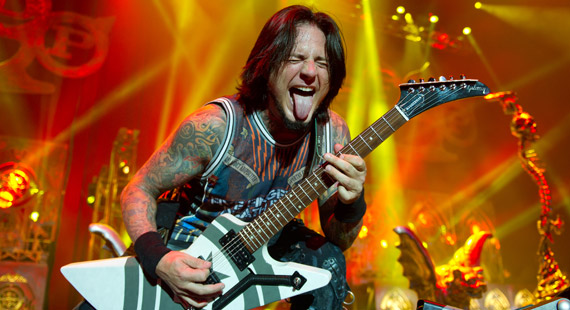 Mark Runyon | ConcertTour.org
The lineup for the two-day 2014 Monster Energy's Welcome to Rockville Festival at Metropolitan Park in Jacksonville, Florida, has just been announced, and, somewhat unsurprisingly, it's set to  feature an all-star lineup of today's biggest and best rock and metal acts. Avenged Sevenfold, Korn, Alter Bridge, Five Finger Death Punch and Rob Zombie are among the many outfits set to take center stage at the annual event.
While Avenged Sevenfold are set to headline the festival on Saturday, April 26th, other acts scheduled to play that day are Motorhead, Chevelle, Volbeat, Alter Bridge, Black Label Society, Hellyeah, Adelita's Way, Rev Theory, Butcher Babies, Devour the Day, We As Human, Monster Truck and the winner of the Ernie Ball Battle of the Bands contest.
On Sunday, April 27th, Rob Zombie, Korn, Five Finger Death Punch, Staind, Seether, Theory of a Deadman, Black Stone Cherry, Trivium, Motionless in White, Skindred, Sick Puppies, the Pretty Reckless, Fozzy, KYNG, Nothing More and Twelve Foot Ninja will take over the festival.
Of the Welcome to Rockville Festival, Korn frontman Jonathan Davis says, "Can't wait for Rockville! We love coming to JAX – the fans there always bring it!"
Five Finger Death Punch drummer Jeremy Spencer adds, "We are blessed to have so many fans in Florida that made it possible for the band to step up as a festival headliner standing beside giants like Korn and Rob Zombie! Thank you, Florida. See you all soon!"
This is the fourth year the Welcome to Rockville festival has, well, happened in Jacksonville. This year's event is part of the World's Loudest Month, a series of multi-day rock festivals stretching from Oklahoma to South Florida. If this line up is anything to go by, North America's metal fans are going to have a tough time topping April.
Around the Web