Willie Nelson, Alison Krauss Head Out on Co-Headlining Tour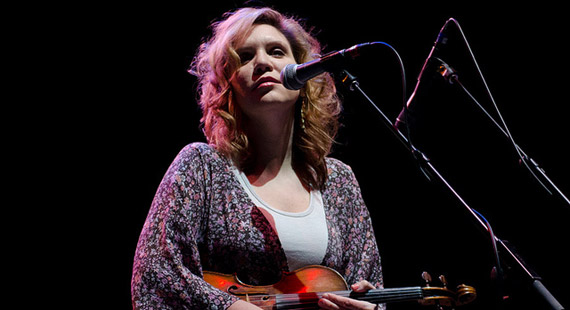 Mark Runyon | ConcertTour.org
Country world: prepare to be astounded. For the first time ever, genre legends Willie Nelson and Alison Krauss are set to embark on a co-headlining tour, and summer 2014 is its lucky host.
The 35-city U.S. trek will kick off on May 1st in Murray, Kentucky, at the CFSB Center at Murray State University and will continue on through to July 18th, when the tour wraps in Toledo, Ohio. Between these dates, Nelson and Krauss will make stops in Nashville, New York, Philadelphia, Boston, Chicago, and Detroit.
Joining Willie and Alison on the tour will be Kacey Musgraves, folk trio The Devil Makes Three and singer/songwriter Jason Isbell.
The tour will mark the first time that Willie Nelson and Family & Alison Krauss and Union Station featuring Jerry Douglas have shared the stage together. A statement on Krauss' official website promises " a show full of unforgettable moments." Said statement fails to clarify whether the unforgettable aspect of said moments will be positive or negative, but we reckon it's safe to assume that they mean the former.
While this will indeed mark the pair's first time touring together, it doesn't mark the pair's first time working together. Nelson's latest album, To All The Girls…, features 18 duets with music's top female artists, including Krauss on "No Mas Amor."
Willie Nelson is a veritable icon among country music circles, having been inducted into the Country Music Hall of Fame in 1993, as well as receiving the Kennedy Center Honors in 1998. In fact, Nelson has an entire Wikipedia page dedicated to the list of awards and nominations he's received throughout his career. No, really.
Krauss, meanwhile, has won 27 Grammy Awards from 41 nominations across her career, making her tied as the most awarded living recipient. Calling this a big tour, then, would be an understatement.
Around the Web