Is Youtube Bullying The Music Industry?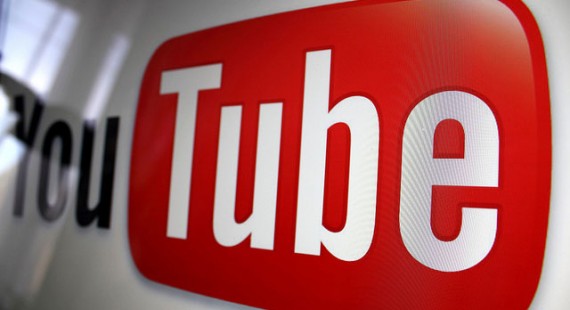 Youtube is the most successful video platform since time began. Billions of people use it: watching and sharing its content with their friends, families and networks, to the point where it's become old media's biggest threat and a launchpad for some of this century's biggest names in pop culture so far. Whether it's Justin Bieber or the legions of other online content creators that Youtube has taken into its fold — the site has a monopoly on video content that even the greatest TV channels could never dream of.
It's with this in mind that Billboard has reported that The Worldwide Independent Network (WIN) and its' members have been threatened with having their videos blocked from the platform unless they sign up to less-than-agreeable terms for YouTube's new streaming music business. Sources close to the situation are reporting that the site is attempting to push non-negotiable contracts onto Independent Labels which offer royalties, payment and conditions so low that it puts the existence of the label's themselves into question.
"This is not a fair way to do business," comments Alison Wenham, CEO of WIN and chairman of AIM (Association of Independent Music). "WIN questions any actions by any organization that would seek to injure and punish innocent labels and musicians — and their innocent fans — in order to pursue its ambitions. We believe, as such, that these actions are unnecessary and indefensible, not to mention commercially questionable and potentially damaging to YouTube itself, given the harm likely to result from this approach."
Although very little is set in stone, YouTube's future "music subscription service" is said to be preparing for a summer launch through Google's Music Pass on Android. The New York Post reported theMusic Pass will "likely" charge approximately $5 for the ad-supported tier and $10 for the premium advertising free version.
***
It was back in early 2013 that Billboard announced that it was factoring YouTube streaming data into calculation of the Billboard Hot 100 and related genre charts, signalling the platform's dominant presence in the life of music streamers. But Youtube intended to take this further. Beggars Group digital chief Simon Wheeler confirmed at the latest MusicTank event that Youtube seeks to adventure deeper into the business of online music streaming, much to the distress of many in the industry.
Long used by musicians as a revenue stream, Youtube offers a pay-per-view deal to copyright owners much in the same way more "traditional" streaming services do, only many aren't happy at how much the Google subsidiary is paying out.
The fact that Youtube is the largest video platform in existence doesn't help matters. When at the negotiating table Youtube appears to have all the cards: billions of consistent users who make the site a daily part of their lives (often as a substitute for TV), a mind-blowing financial clout and the prescient fact that if one musician or content creator isn't willing to sign on the dotted line, millions of others happily will. Artists – it seems – are left with little or no bargaining power. This has put record labels in a not-so-great position with regard to any attempts to negotiate royalty payments they might receive. The labels need Youtube more than Youtube needs them, and everyone and their dog knows it.
When YouTube pays out they are reportedly paying half as much than Spotify on a per play basis, meaning the video site is only exacerbating the race-to-the-bottom music economics that means digital music gets cheaper and cheaper in an effort to simply attract more "streamers". This is a less than savory business model, as we've previously highlighted. It's a slightly different version of a business idea that the company that was intentionally founded on: the ripping off of artists, musicians and creators. This is well documented in court files published by sources such as Daily Finance.
Billboard were able to get a statement out of YouTube concerning the controversy: "YouTube provides a global platform for artists to connect with fans and generate revenue for their music. We have successful deals in place with hundreds of independent and major labels around the world, however we don't comment on ongoing negotiations."
Youtube's formal entry into the streaming market is the latest in a line of tech giants queuing up to get a slice of the digital music pie, with Apple and Microsoft also providing services to complete with the likes of Spotify, Grooveshark and Deezer. With Youtube being by far the most popular platform for streaming content already, any deal done by the company (owned by Google) is likely to become industry standard.
Around the Web